Ginsberg's Scalded Rye Bread and bread pans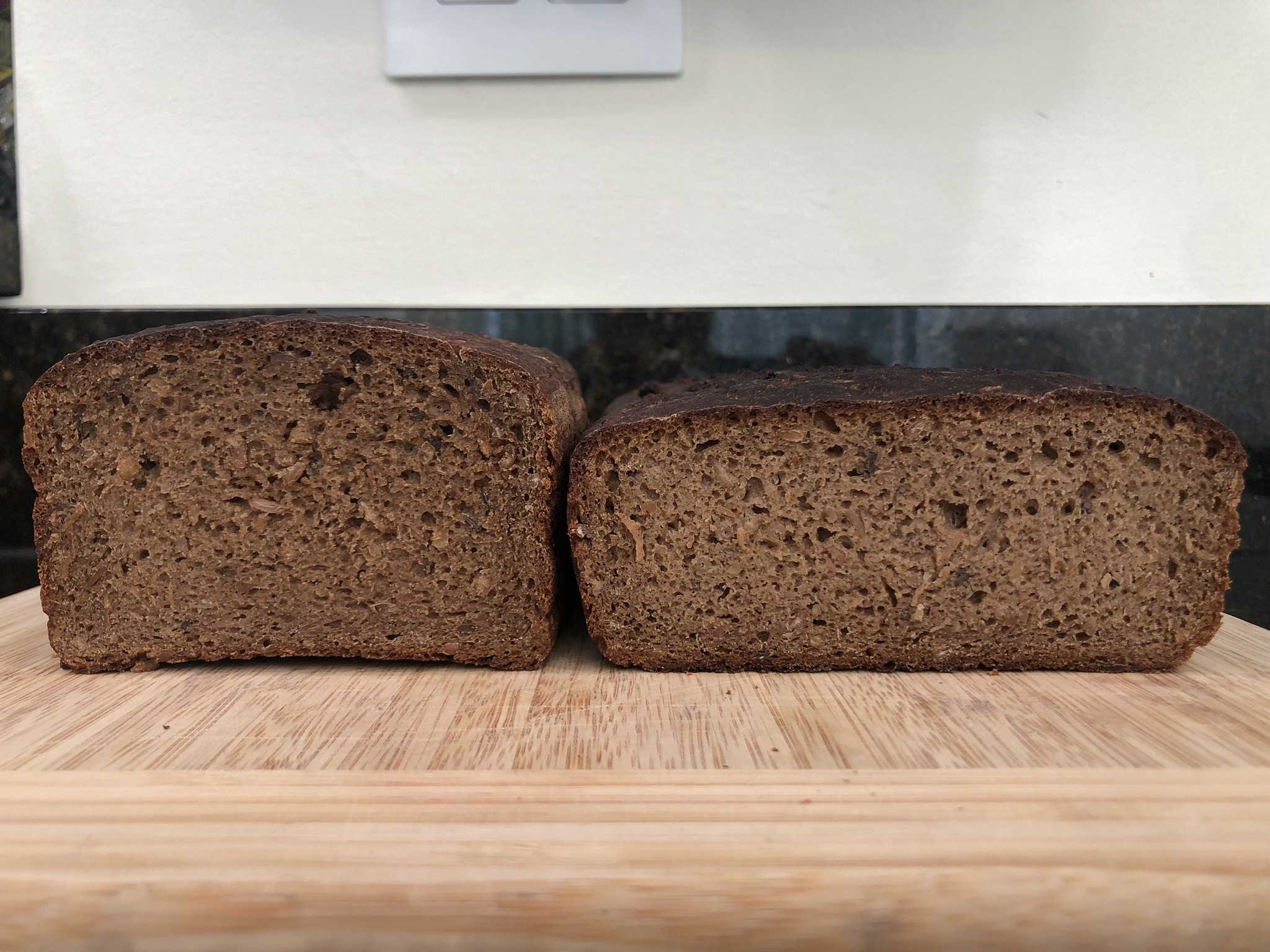 Recently I made Ginsberg's Scalded Rye Bread (73% medium rye flour, 27% coarse rye meal, 87% hydration) where he calls for the loaves to be proofed and baked in a charlotte mold or two 9x4x4 Pullman pans or two 9x5x3 loaf pans. I don't have a charlotte mold and I have only one Pullman pan so I put the dough, divided in half, in the Pullman pan and a loaf pan. I had my doubts as it seemed the dough was sitting very low in the pans but I followed the recipe. You can see them after the bake side by side. They were well risen but very short, especially one from the 9x5x3 pan. Here is the Pullman loaf back in the pan to illustrate further; it fills the pan about halfway:
Why did Ginsberg call for two of those pans? Are these loaves supposed to be that squat? Did anybody use charlotte mold as called for in this or another Ginsberg recipe?  From that second picture it looks like the Pullman pan could've accommodated all of the dough which weighed 1.6 kg. Would the loaf not rise properly in such a case? I'm trying to figure out his reasoning here.