Can anyone make this bread?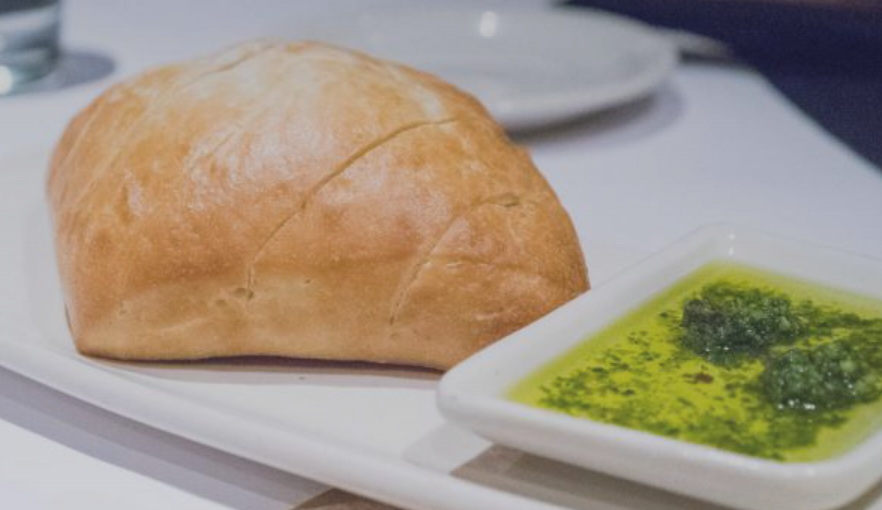 The piictured bread is given free to diners at the Bonefish Grill chain in my area. It looks like a small glossy golden presliced Ciabatta. But, oh my what a crust. The crust is thick, glassy and crystalline and easilly shatters when chewed. It continues to give a gloriously satisfying crunch when chewed and the crumb has a nice tooth feel as a bonus. Not only that, but it tastes good too. It is perfection. But I have no idea on how to make this at home. 
I make Pan de Cristal and Ciabatta at home but the Cristal lacks a satisfying crumb and has a very thin crust while the Ciabatta has a good crumb but a drab often leathery crust. Neither approaches the overall delightful experience of the Bonefish Grill bread.
Does anyone know how to make this stellar bread? Or is there a hack to give Cristal or Ciabatta breads that beautiful thick, golden, crispy, crunchy, satisfying crust?
Any help will be appreciated. Thanks!