The Falzon Filone (Batard)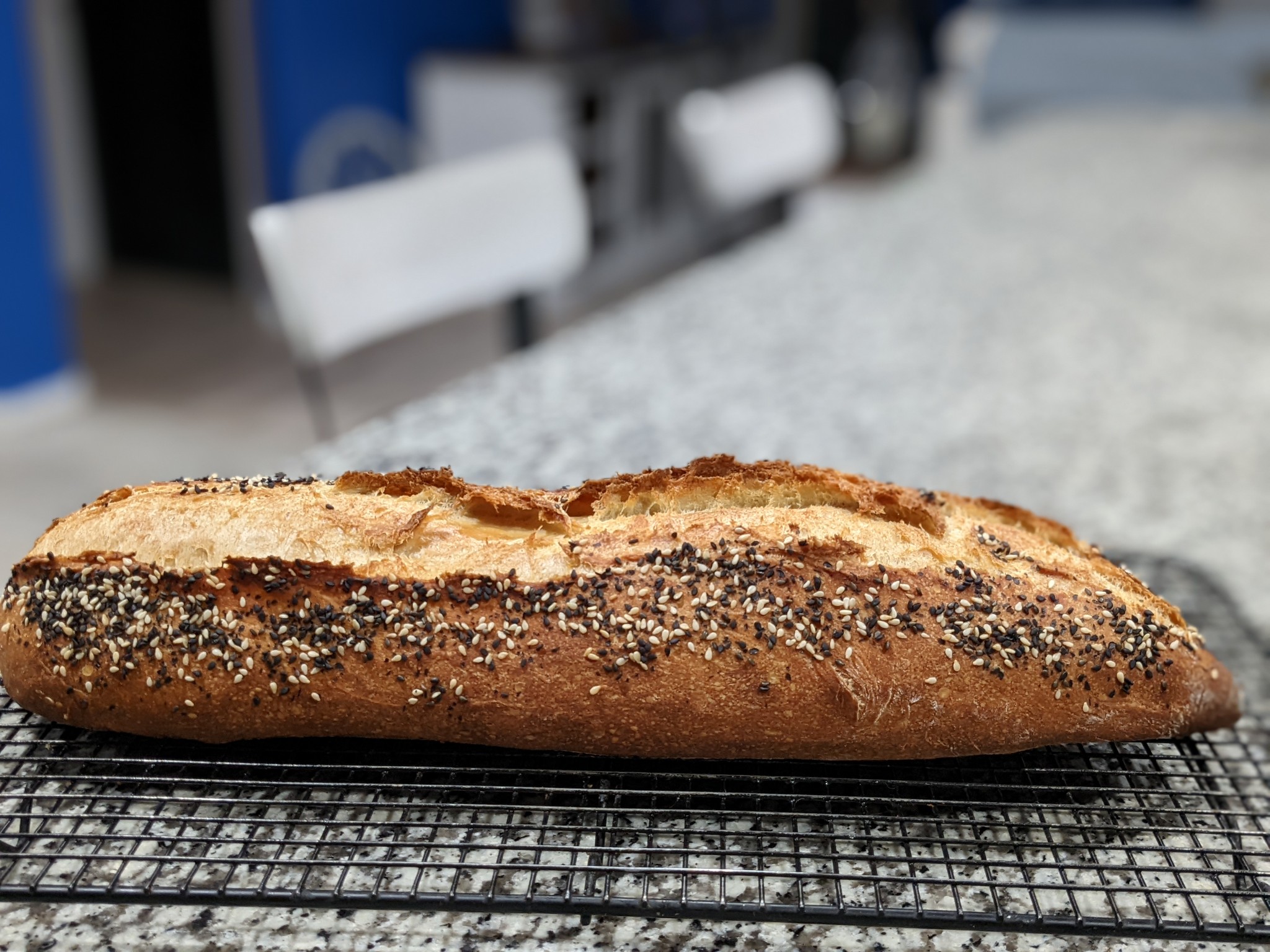 My execution of Maggie Glazer's flawed formula for the TomCat filone. The Tomcat filone formula found in bread across America has a well know problem with hydration. My reworked formula has given me spectacular results every time I have made it! Todays reddition is no exception. 
I present the first Arizona bake of the Falzon filone.
 This wild yeast Semolina filone (batard) always takes a lot of nurturing to come to fruition. The end results are always worth the trouble. At 859 grams of raw dough cooked down to 655 grams. (plus some inevitable bowl residue common in an 82% hydration dough.) This is my signature Falzon filone. I feel like if I can't get $15.00 ea. for these I would just as soon eat them myself! What do you think guys worth $15.00 simoleons?