November 28, 2022 - 3:11am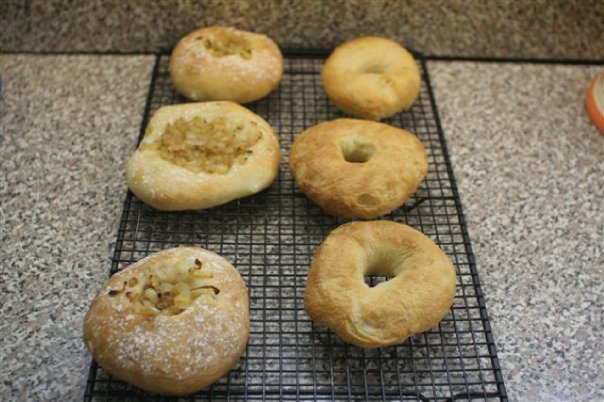 Hello, friends.
Over the last few weeks/months on and off I have been working on my Kaiser roll game. I am now pretty happy with the results I am getting from the workflow I am using. Of course, at casa Falzon we never close the book, instead with every bake we strive to advance and evolve. 
With that being said, I am ready to try my hand at traditional N.Y. water bagels. A good few years ago, I used Peter Reinhart's formula to make some small batches of bagels & bialys. At the time I was very happy with the results. Looking back on the photo, I realize there was a lot of room for improvement. 
That brings us to the present day. I plan on using the "Inside the Jewish Bakery" formula/workflow. My question is regarding the malt ingredient. Stanley calls for either diastatic malt syrup or powder. I feel like I want to use syrup. However, I only have non-diastatic malt syrup. I do have a good supply on hand of diastatic malt powder. My plan is to use the non-diastatic malt syrup & also use half the amount of diastatic powder. The formula calls for 3% diastatic malt I will cut that to 1.5% while still adding the 3% syrup. To be clear the formula calls for 3% either diastatic syrup or powder. My plan is to use 3% non-diastatic syrup plus 1.5% diastatic powder. Am I overthinking again? What would you do?
A. Just use the diastatic powder
B. Just use the non-diastatic syrup
C. Use both as outlined above
D. Something else
Thanks for any input. The photos are of the old Reinhart-inspired bagels some more recent bialys and related media.