November 21, 2022 - 7:18am
100% Rye Crumbling When Cut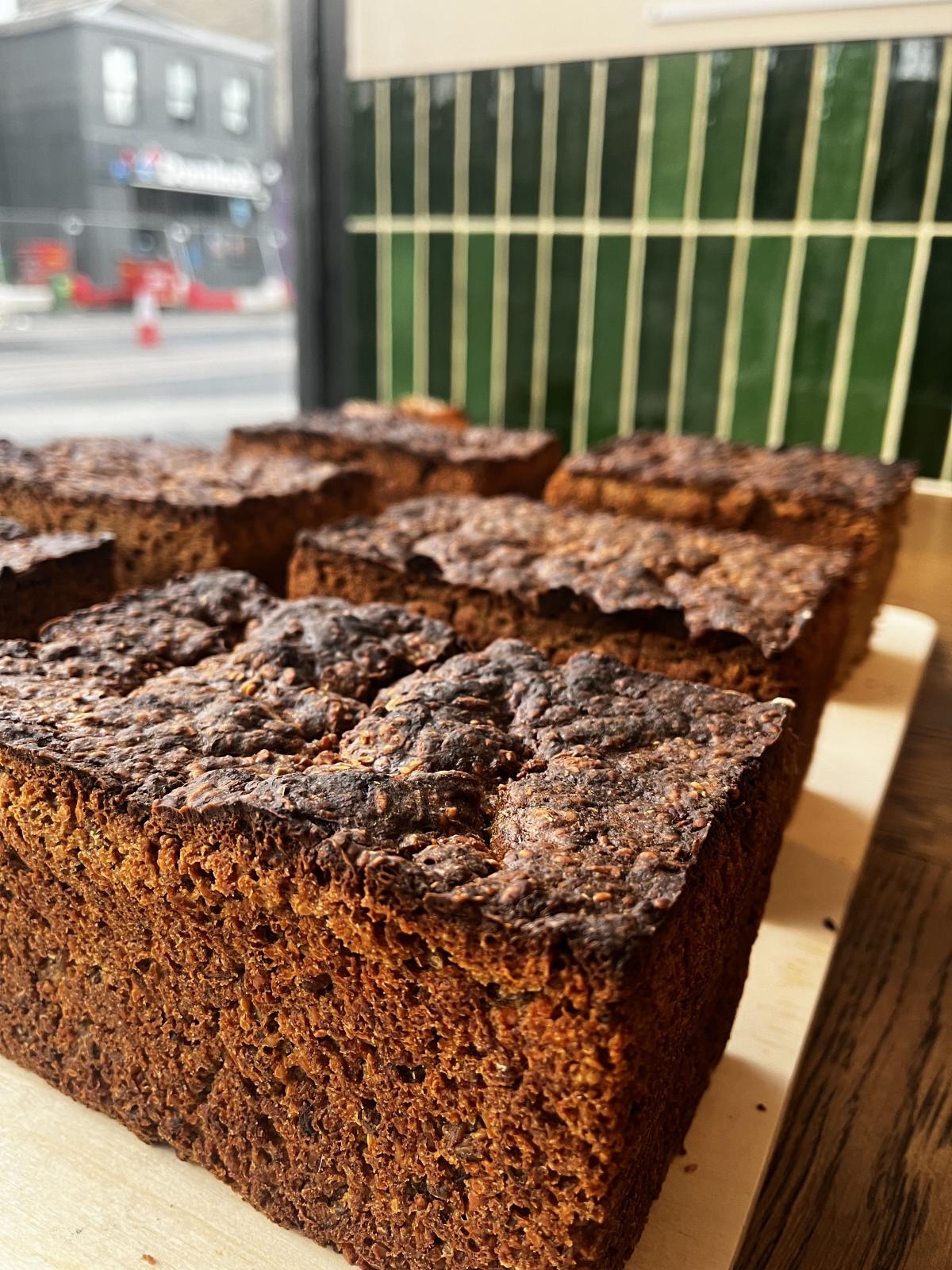 Bakery owner from Edinburgh, UK here (Hobz Bakery if anyone's interested). 
I've been trying to develop a 100% rye tin loaf for a few months now. Started off with the Rene's Rye recipe in Tartine Book no. 3, and have adapted it slightly. Basically, it's 50% fresh milled whole rye, 50% medium rye, 36% buttermilk, 80% water, 27% beer, 62% rye leaven, with a healthy mix of cooked rye berries and seeds. Tartine's recipe isn't 100% rye. Nonetheless, I've had the same problem with every bake. Even after an hour and a half in a 220C oven, and an inside temp of over 100C at the end of bake and leaving it uncut for around 20 hours, the inside is still moist. More annoyingly, it doesn't cut nice, thin slices. 
I mix, then bulk proof for about 2-3 hours, divide into tins, proof for another 2-3 hours, into the fridge overnight, then bake from cold about 18 hours later. Could I be over fermenting the dough? Or not baking it enough? Over hydration? 
I'm very new to rye bread - didn't much like them until I worked at Hart in Copenhagen for a bit. 
Attached one picture of the rye - can't find any of the crumb I'm afraid. 
Any tips would be appreciated! 
Matt