November 13, 2022 - 8:44am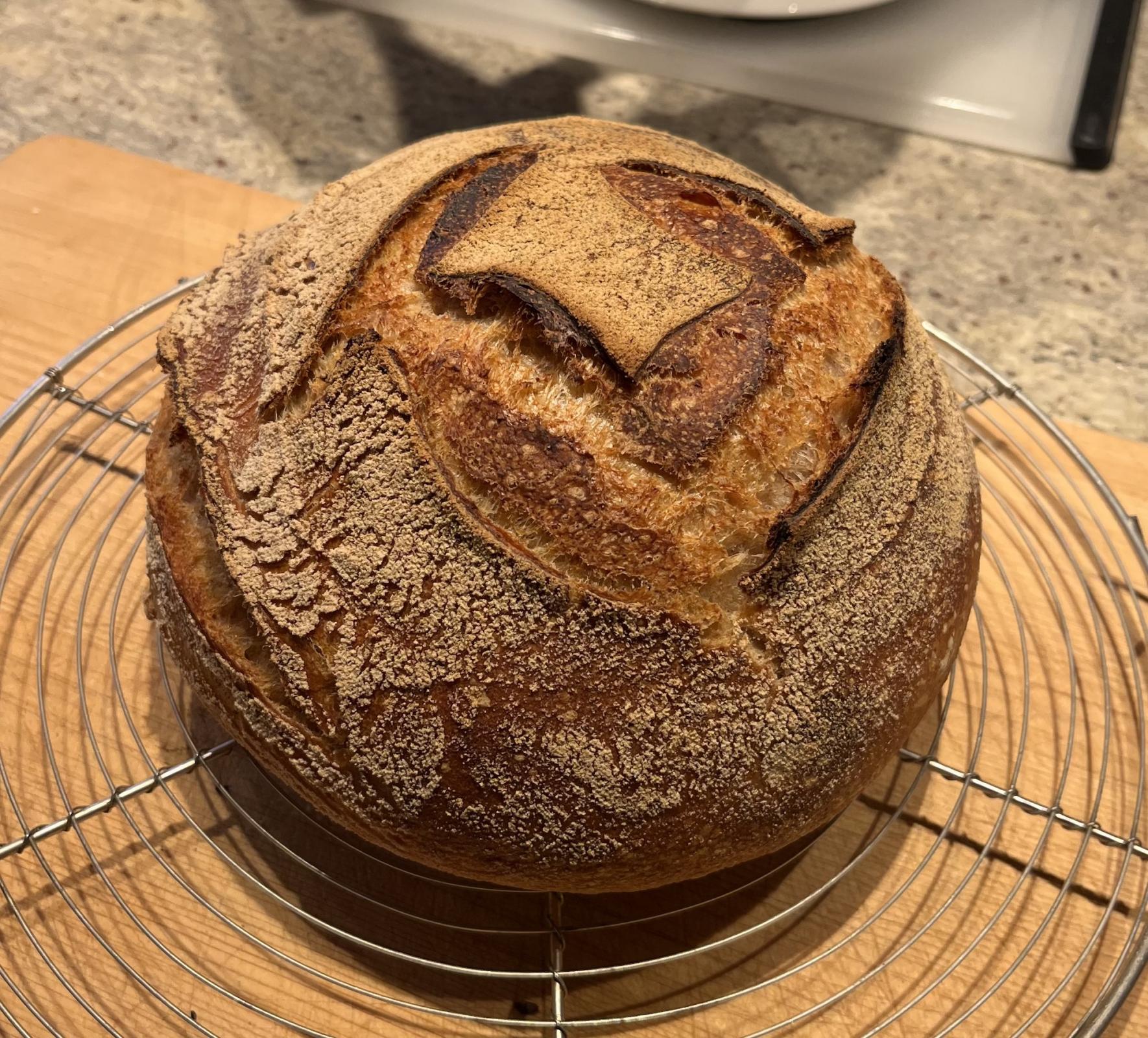 I've seen a few posts here regarding a King Arthur recipe detailed in Don't Be a Bread Hostage which was developed by Maura Brickland and then modified by Martin Philip.  I've used it successfully recently but am thinking of branching out to see how it could be further modified: mixing in black olives or longer time in the fridge.  I'd love to hear from others who have modified the recipe and any Do's or Don't's.  
Above is one of four loaves I made last week using 750g APF, 200g Hard Red from Wildcraft and 50g WWF plus 750g water, 20g S and 100g starter.