October 14, 2022 - 11:44am
Burst top after switching to new flour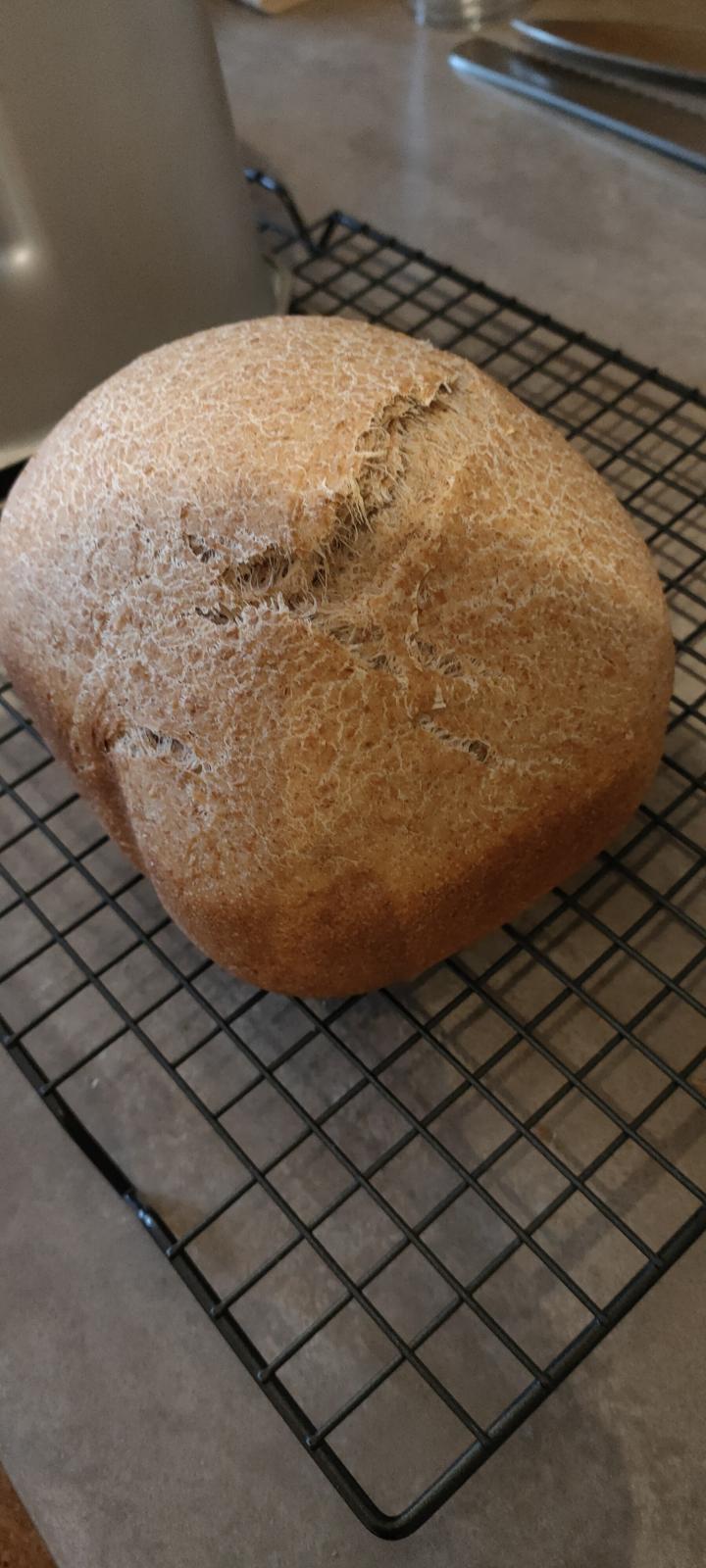 Hello,
I have a Lakeland compact breadmaker which has been great since I've had it (3 months ish).
I started using a fairly premium brand of flour to get the hang of it and tweaked the recipe to my liking..
I've now started using Lidl flour which is about the 1/3 of the price and the results have still tasted good but result in this kind of bursting.top.
I wondered if it were too much or too little water and have adjusted both ways. The "least bursting" occurred with an amount of water in the middle.
I have reduced the amount of yeast and that resulted in a less risen loaf that still had a small burst.
I have added Vitamin C out of desperation and that still resulted in a burst.
I'm not sure what else I can do apart from score the dough with a blade and attempt to create a more controlled burst.
I'd really appreciate it if anyone has any ideas they can  share and thanks too staying with me to the end...
Cheers,
Steve