October 8, 2022 - 12:18am
clas conditions 100% whole wheat pasta dough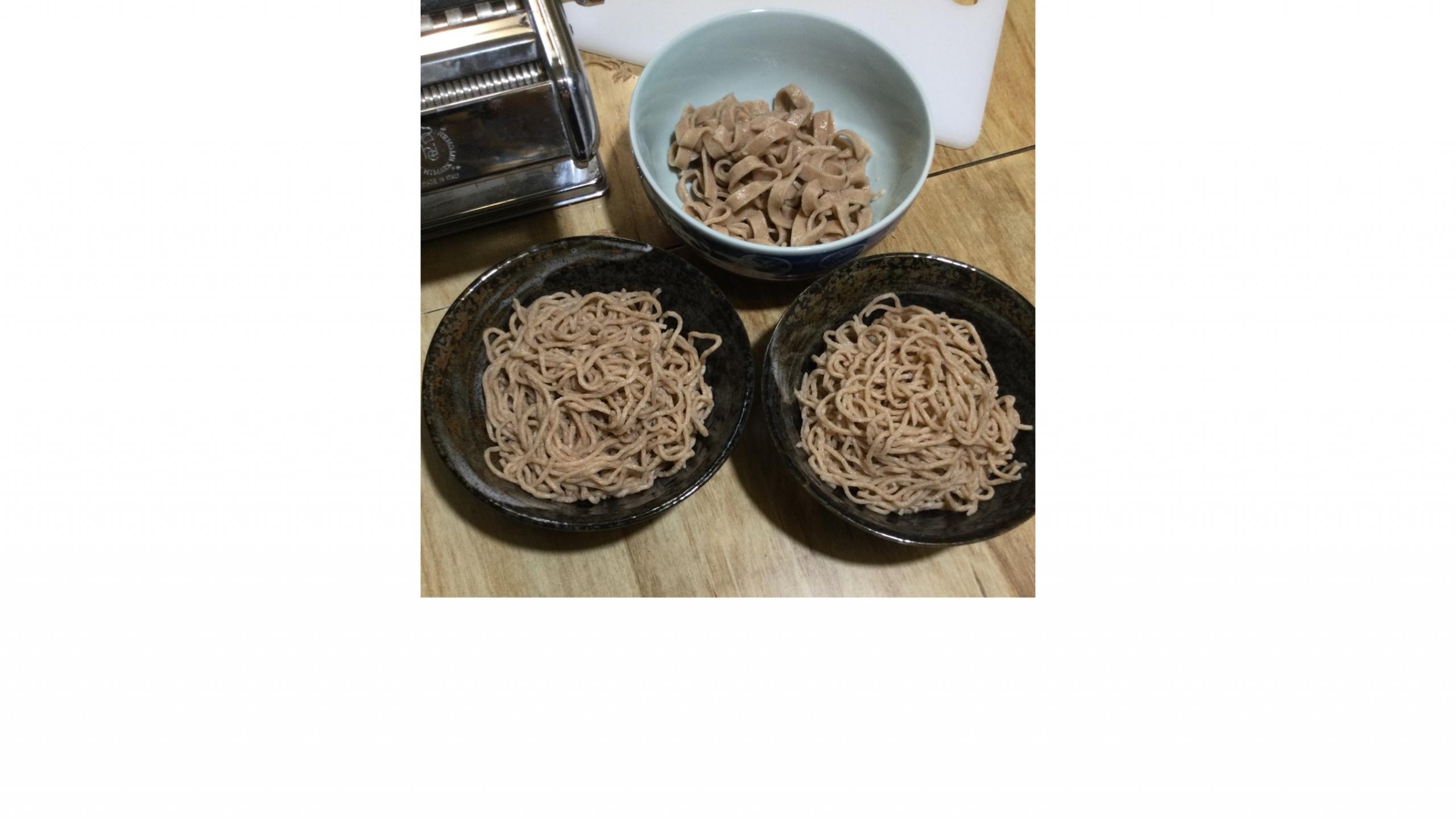 I had 34 gr of clas (previously frozen, wheat clas, rye clas half-half)) left from a bread bake and wanted to use it up.
Since clas conditions whole grain dough even as you knead bread dough, I wondered how it would work on whole wheat pasta.  
It yields a beautifully smooth dough!
Recipe:
150 gr ww hard red wheat, freshly  milled ( I ran it through the mill twice)
1 whole egg (46 gr)
34 gr clas (about  21.3 gr water)  about 7.8% flour from clas [12.7 g clas flour/(150+12.7)]
18 gr water added  (total water+ egg =39.3+46=85.3 gr; 52% hydration)
 1.  Make a well in the mound of flour. Mix the clas, egg and water (and some salt) with a fork and pour into the well. Draw in the flour gradually with hand or fork and then knead until elastic and smooth. 
2. Wrap tightly in plastic. Let rest 2 hrs. 
You will notice how clas conditions the dough beautifully.
Cut ("4" thinness); boil-al dente.
[Corrections in underline above.]
recipe with refinements - link at foodgeek