Over proofing in under an hour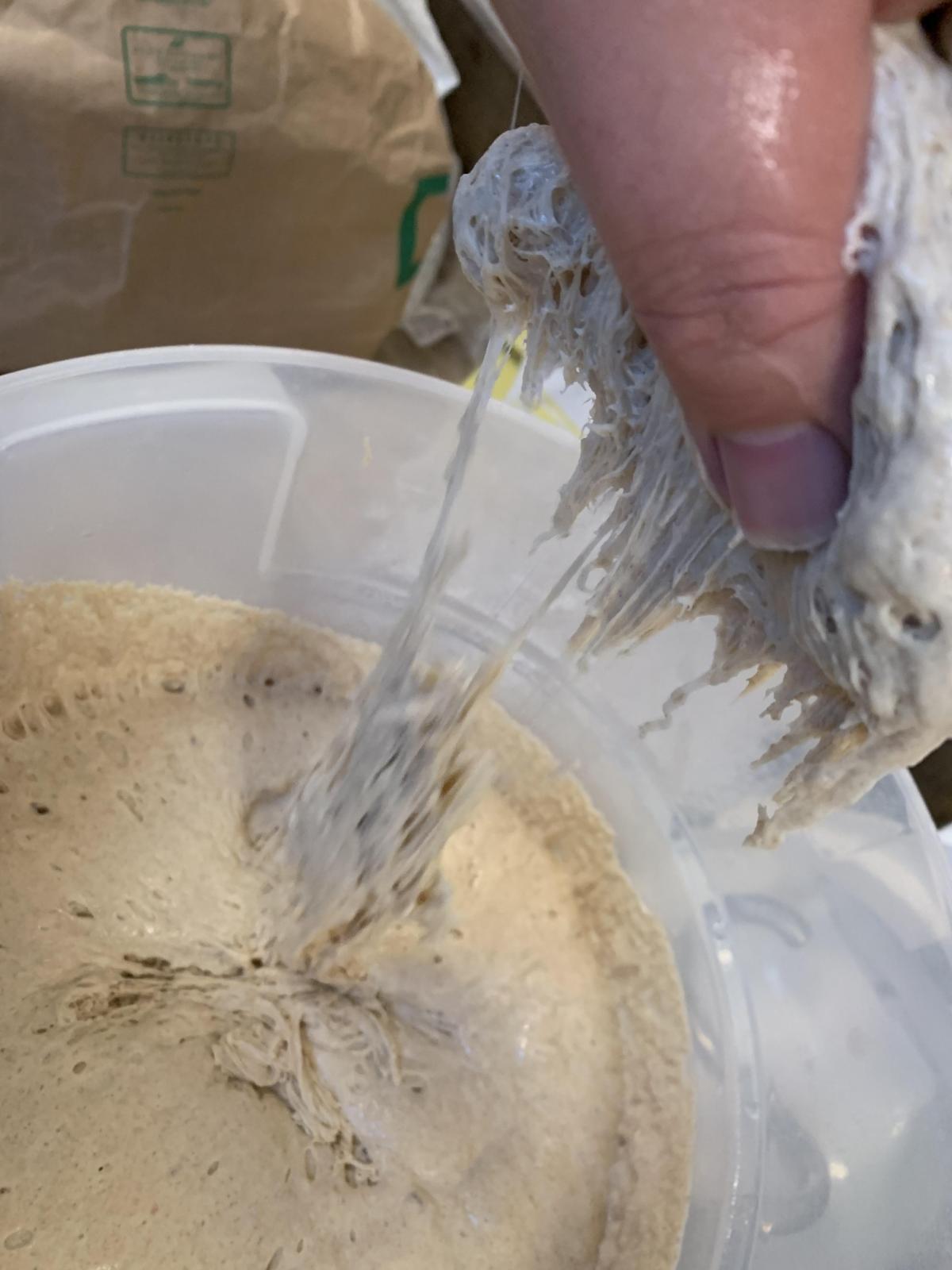 Hello everyone
I have been working on Miche style poilane bread and getting good results.
However...
I began a new starter using the pineapple method until I got consistent rise and fall from the leaven using a small amount of pineapple juice each time until it got going. 
I fed the lovely twice with just water, using the equal starter to equal flour and water method, then used it for my starter. 
The recipe had 1/2 fresh ground WW and 1/2 white flour at 65% fed with normal yeast that I let slow proof in the fridge overnight. 
I let the fresh ground ww sit on the counter for 2 days covered before using. 
Oh. I forgot. The Wholewheat was half hard red spring sifted and half hard white winter wheat 
I mixed everything with water at fairly warm temperatures around 27 degrees Celcius and in under an hour the poor dough was completely over proofed and unworkable. 
The gluten structure had completely broken down and would not support its own weight. 
I'm a more amazed than disappointed but I cant figure out what went wrong? 
Maybe there was still some enzyme from the pineapple left in the starter?
Maybe I shouldnt have aged the fresh ground flour but instead have used it right away?   
Maybe I overproofed the white flour yeast preferment? 
The white flour was amylase free and the yeast I used was dry and proofed overnight (I had to punch it down a few times) and left it on the counter to bring it up to room temp. It was sticky by that time. Ive used fermented dough in the fridge that was there for 5 days before and it turned out great so i'm stumped. 
Anyone have any idea what I did wrong? 
 I am guessing its an enyme thing from the pineapple or the fresh wholewheat ground flour I let sit out also at fairly warm temps but not sure. 
Its mystery.
If anyone has an idea about it I would appreciate the advice. 
All the best 
Peter