Saturday night Sicilian cheese, pizza night!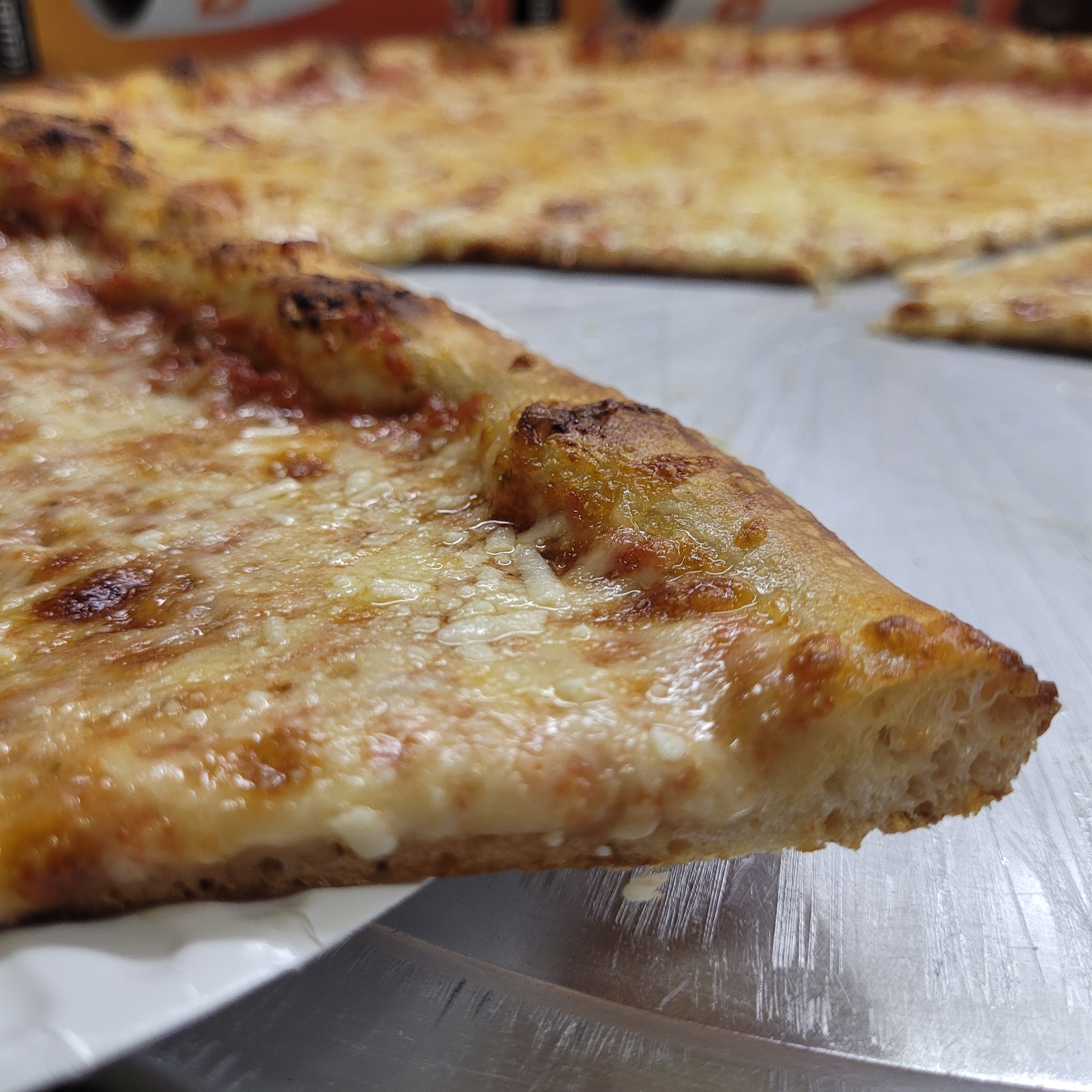 I am very satisfied with how my pizza base has evolved. Never dense, airy, crisp, and chewy!
 Today's pie borrows an attribute from my recent Siciliano bakes. On the sauce a very generous coating of Caciocavallo cheese. That is followed by the standard(for me) 16 oz. of east coast blend. Post bake dressing cheese, Pecorino Romano Loccatili brand. An 8minute bake worked well. Less golden nectar with some browning.