Help: troubleshooting my first ever wholegrain spelt sourdough loaf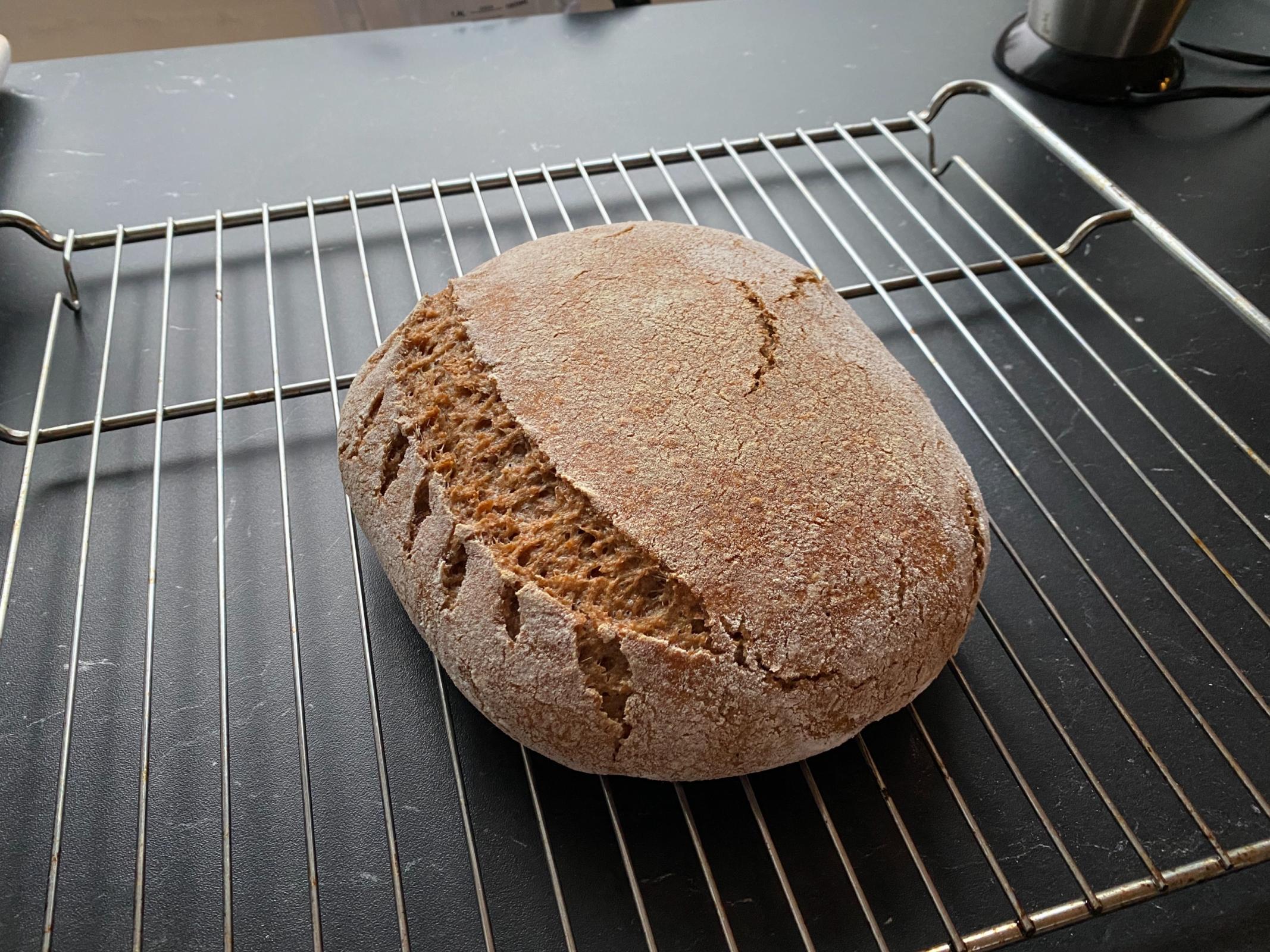 Hi everyone! Here's a complete and absolute novice in the art of sourdough baking. However I've been fermenting many other things for a few years.
I finally took the plunge and created a rye starter over 10 days using home milled organic rye. Once it was solidly rising to double every day it was time to bake.
I made the 100% wholegrain spelt loaf you see in tje pictures. I researched many recipes and finally followed one to the T but found a few things I'd love help with for the next time:
I didn't get much of a rise, the loaf (free form) ended quite flat (maybe I overproof it? Maybe I didn't develop the gluten properly?)
The crumb is quite compact (same reason I guess)
The dough, when I was mixing the ingredients, was very sticky and not so flexible like I've seen other spelt doughs on videos. It was tough as heavy (maybe it was too dry? But if too dry... why so sticky?)
Here's where I think maybe things could have gone wrong:
I don't have a good mill and the flour was somewhat coarse (but not super coarse, it just wasn't as fine as store bought flour)
I don't know how to be aware of overproofing? The first bulk rise was 3.5h and it was already showing a few bubbles on the surface. At that point I did an overnight proof in the fridge (at 7 degrees celsius) and I baked in the very early morning.
The ingredients were:
450g spelt flour (already cold after milling)
120g active rye starter
10g salt
275g water
The dough was kept at 20 celsius all the time.
I did 3 pinch and folds with 30min resting in between. Then 3h bulk proof, then I shaped and off to the fridge overnight.
I baked at 210 celsius for 30min in a covered duch oven, then 15min uncovered. 
The taste of the bread is AMAZING, though!
Any help, tips would be so welcome! I'm determined to succeed and for me a long fermentation is very important as I'm just reintroducing gluten back after years of avoiding it :)
Huge thanks to all!