December 15, 2021 - 8:37am
Doves Farm Heritage Seeded Bread Flour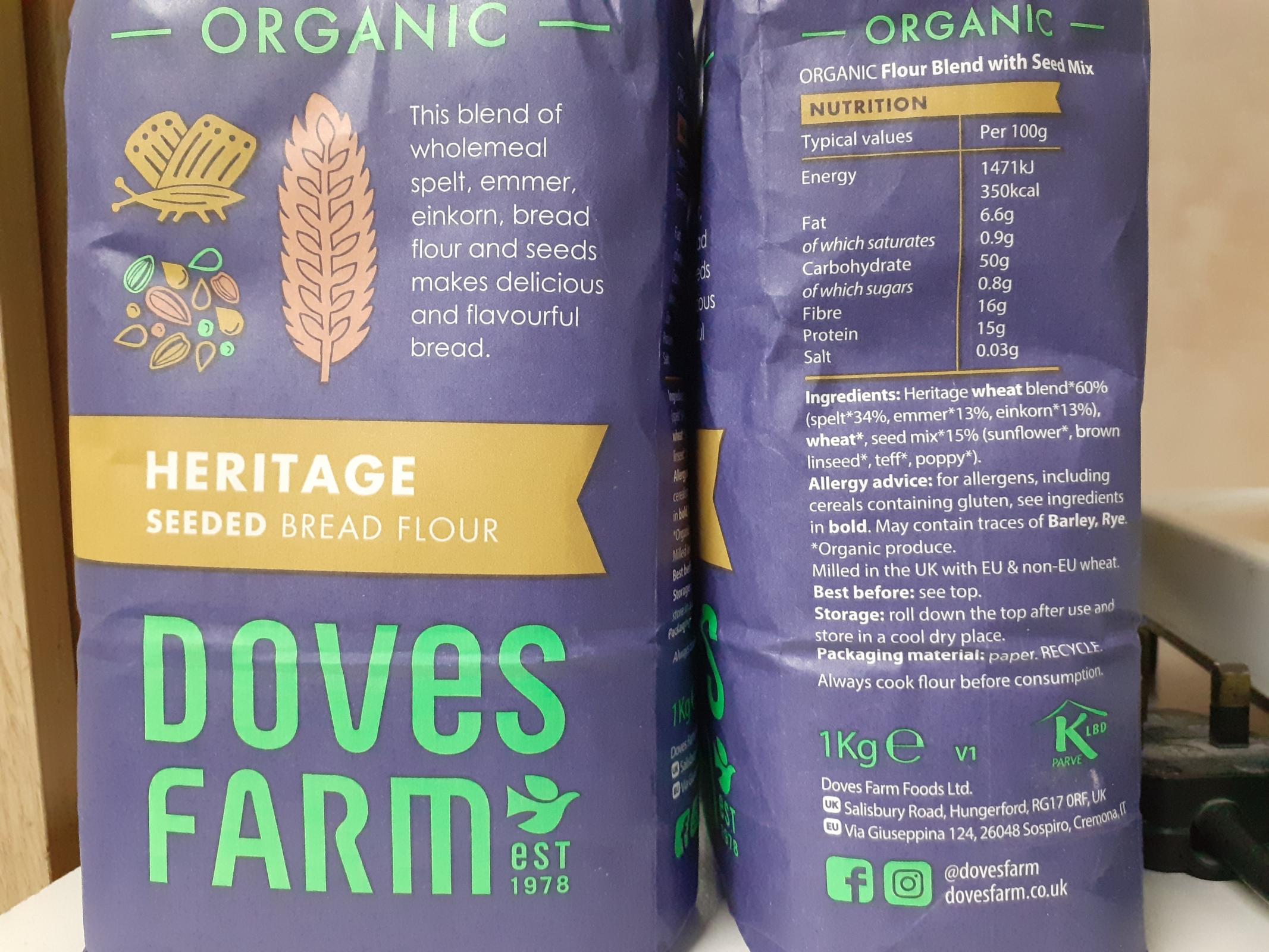 A nice new flour by Doves Farm (UK). 
A blend of Spelt, Emmer, Einkorn and Wheat with a seed mix of Sunflower, Brown Linseed, Teff and Poppy. 
Treated my self to 2x 1kg bags. 
I happen to be on Doves Farm panel where they send questionnaires to get an idea of what new products the public would like. Gave this one the thumbs up.