October 11, 2021 - 6:34am
Gluten Free Turmeric Sourdough with Milk Tangzhong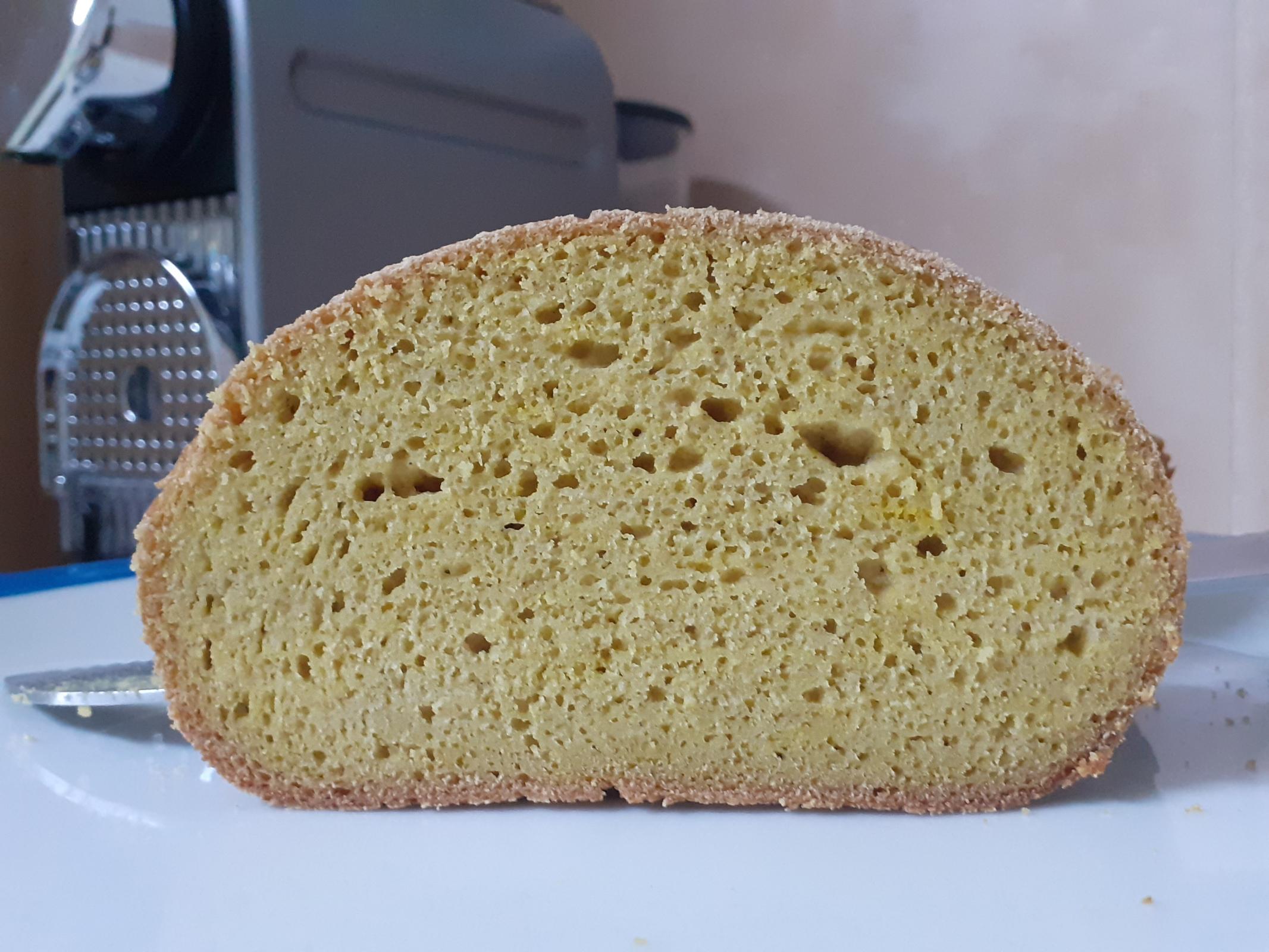 I like to try my hand at many things, as everything can help to improve ones understanding and techniques, so i've been delving into gluten free baking even though I don't need to. Plus, it gives me the chance to try flours which are usually ignored by the gluten tolerant world which I think is a shame. I also have a sister who is a coeliac so no stranger to what they go through. 
Found a lovely recipe which really makes a tasty loaf. However I wished to see if one could increase the more nutritious flours, decrease the nutritionally empty starch and make it a sourdough. Then I also had an idea of using some of this as a starter. Bio-fermented turmeric with live cultures both lactic acid bacteria and yeast. So a plan was formed...
Recipe:
150g fine brown rice flour
150g sweet white sorghum flour
20g corn starch
15g psyllium husk powder
290g water
100g milk
20g bio-fermented turmeric berry juice
8g salt
22g honey
Pre-ferment: Overnight [first mixed the flour and psyllium husk powder together and then took off 50g]
50g flour
20g turmeric juice
30g water
Tangzhong:
Saltolyse: Overnight
265g remainder flour + psyllium husk powder
260g water
All of the Tangzhong
8g salt
22g honey
My plan for the next morning was to simply add the preferment, shape and go straight into 'final' proof and bake when ready. However the next morning the preferment had failed to live up to expectations. What to do? 
Well since i'm not doing this because I need to eat gluten free I added one teaspoon of my gluten flour starter to the preferment. Although technically it can't be eaten by someone who is coeliac this is still a 'gluten free' bread for all intense purposes for the experiment. This can be replicated exactly just using a gluten free starter. 
My next problem was I hadn't left myself much time to complete the bake on the day. So I gave the preferment as much time as I could before I had to go onto the final dough allowing for the final proof and bake. Would have preferred to have left it to mature for longer but pushed ahead. Kneaded it into the final dough and shaped. Final proof was 4 hours and then baked. 
Although I was pushed for time and probably jumped the gun the resulting loaf is delicious. Just 20g of the fermented turmeric berry flavour juice imparted a strong colour and flavour. As far as the cutting down of the corn starch and trying to make up for it with the tangzhong that was a resounding success. The crumb is much improved even though the starch is used for texture and moisture. Managed to increase the flours and cut right down on the starch but get a good crumb even with being pushed for time and cutting short the ferment. 
A success!