Why is the bottom edge flat angled instead of round?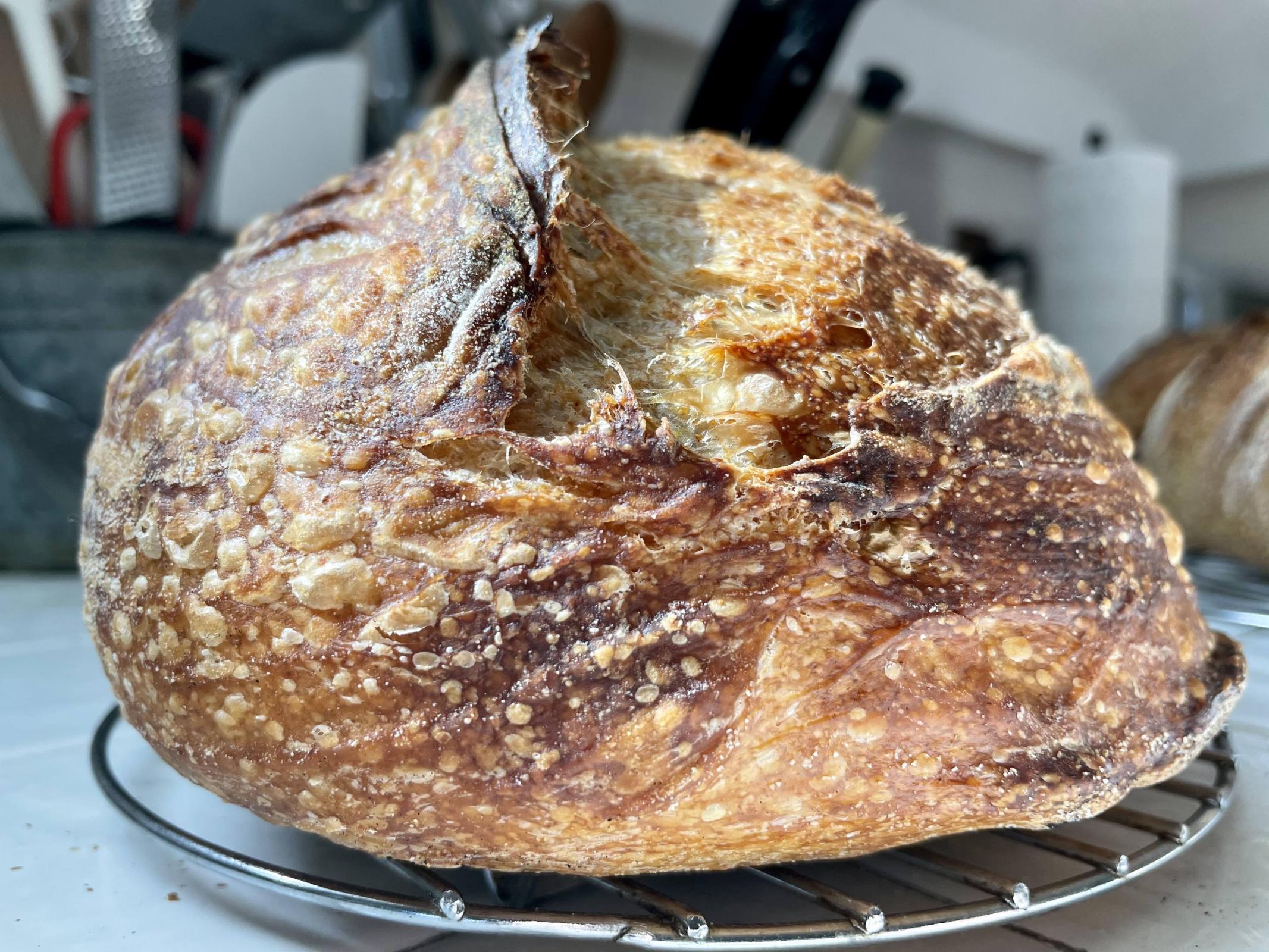 Hi bakexperts--
I've been stumped by loave's flat bottom edge--that part where the curved side comes down and meets the bottom. Ideally it's nice and round, even curving underneath before meeting the flat bottom surface. But sometimes that edge curves down to an abrupt angle with the bottom, with no rounded edge to it. Somtimes I see this in loaves baked from the same batch of dough and even in the same bake. But today I saw it in a single loaf itself! Half had a rounded edge and half was angled in a dual personality. So the simple question is, what's going on? And the second question is, is there a name for this bottom edge?
Thanks!
Ansel
P.S. Baking details: Baked @ ~500 in dutch oven sprayed w/H20. Oven stone tiles on top and pizza steal below.   
P.P.S. Here is a crumb shot from a different loaf (but same dough batch). The offending loaf was sold, despite its aberrations...