Rolled Italian hearth bread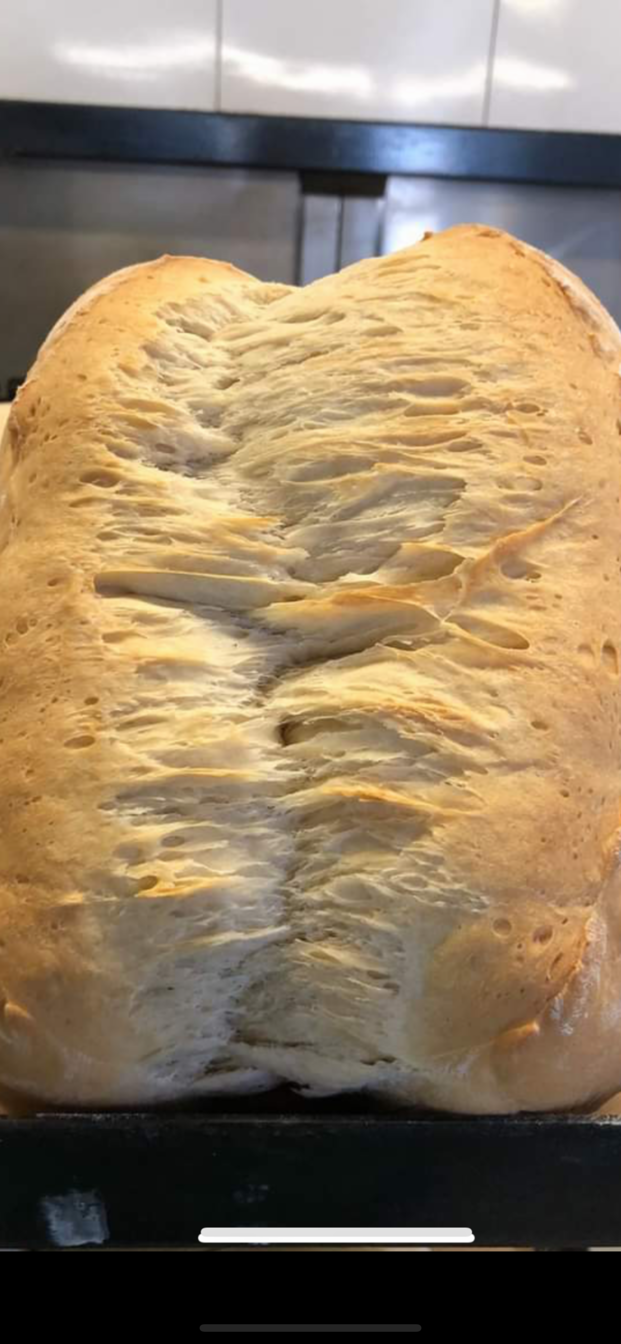 This is a pick up on several posts made several years ago by another.  A few upstate NY bakeries make a wonderful Italian hearth bread which is great oven spring; a great braid-like spring in he middle which close up is very flaky, almost like a pastry.  The dough is rolled serpentine like (not braided), squeezed together, rolled, then proofed and baked.  (if you google 'the bread rolling challenge"  https://www.youtube.com/watch?v=4hRfZJ0MI7g you can see it).  I have seen other picture of it in the oven, there is a deep score down the middle and the bread looks like it separates to each side while the middle sort of "tears" while it fills in creating that braided look.  I read it's is a high gluten flour and only the basic 4 ingredients are used (although interestingly the posted ingredients list include bromated and malted wheat flour, l-cysteine and monocalcium phosphate).  Have tried various protein bread flours up to 14.2% and every hydration (54-68%) and fermentation/proof time and while rolling the dough gives the great crumb texture, cannot duplicate that braided/flaky split.  That leads me to believe the flour may be different?  Since this recipe comes from Italy and possibly Sicily, wondering if there may be a blend of another flour (durum, semolina or farina perhaps?) going on here.  
If anyone has seen this flaky look before any may know what is going on here let me know. Been a fun challenge.