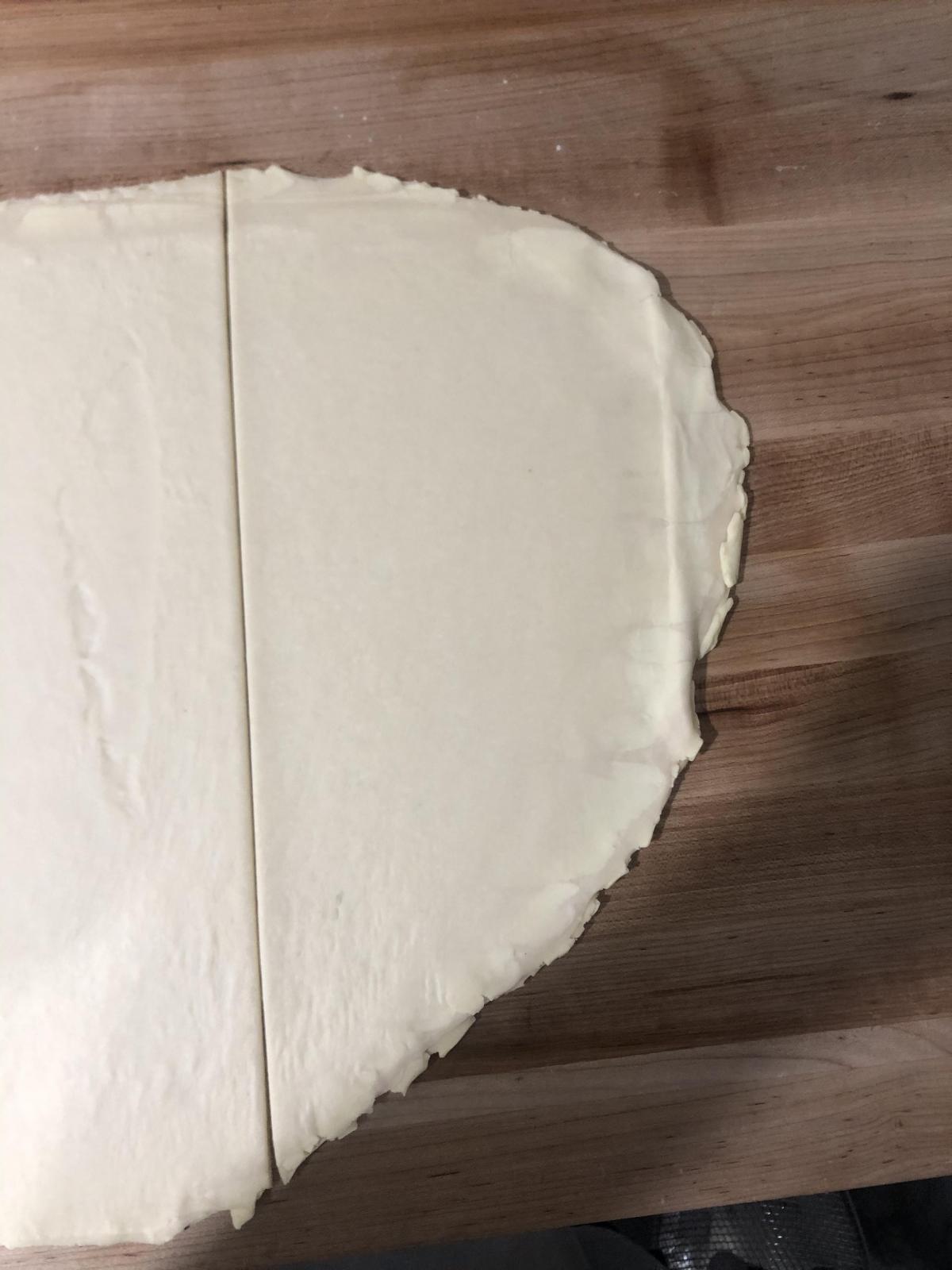 I've been doing vennoiserie only a few months now and I'm very happy with the croissants however, I notice when I sheet the dough the edge of the dough is rounded and not straight. It's irritating because it creates more waste/less yield for croissants. I use the scraps in other ways and mix it back into the dough at 15% old dough, but I can't figure out why this keeps happening.
im using a low protein bread flour, one double fold and one single, sheet to 3.5mm.  
"sandwich method" lock in, I also slice the folds to release any tension. I thought this would help the rounded edges thing but doesn't seem to make much difference. 
I also attached a pic. 
Thanks!