December 30, 2020 - 5:11pm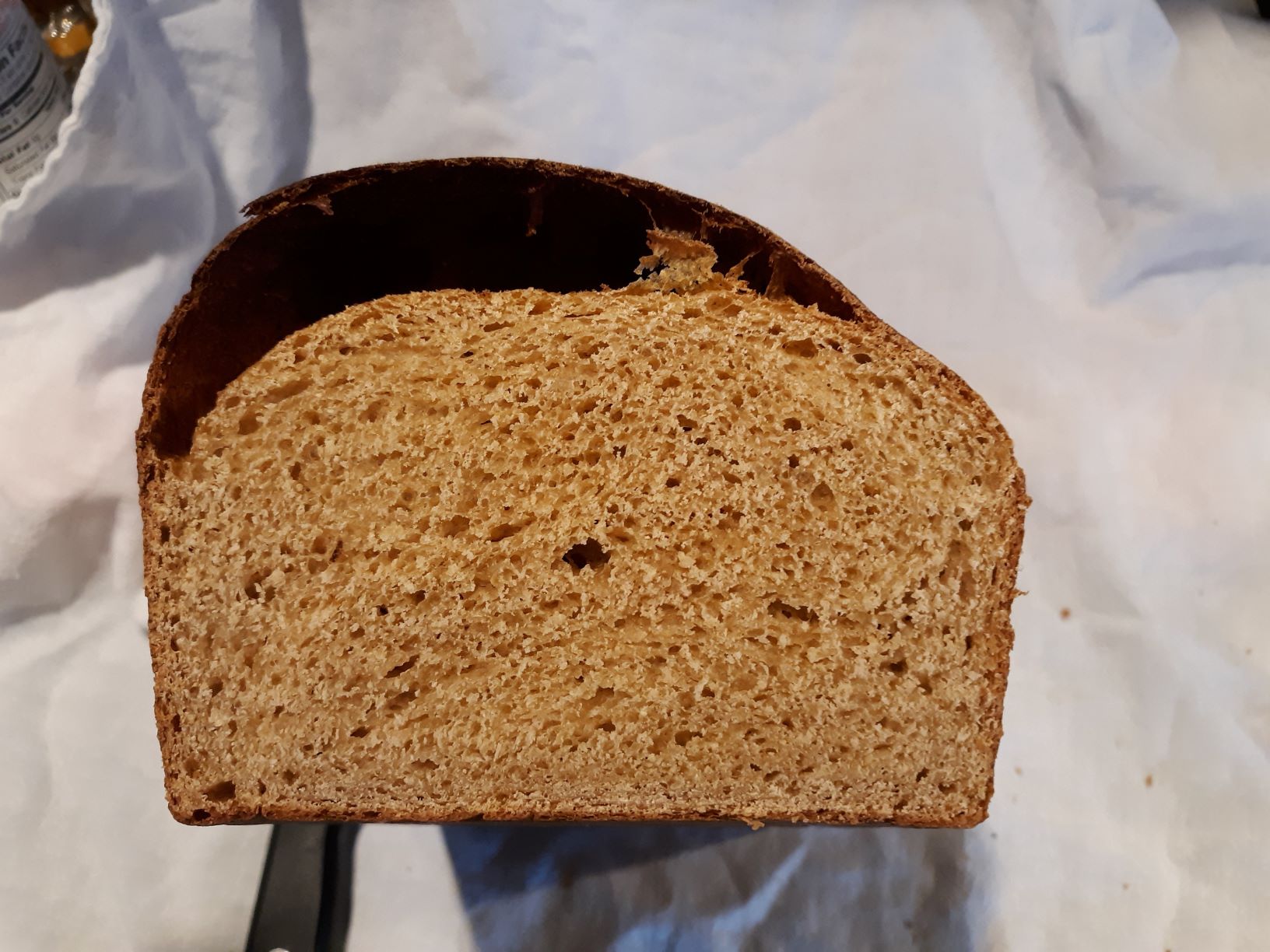 The image is from a loaf using Peter Reinhart's WGB 100% Whole Wheat Sandwich Bread recipe. This was my first time using the recipe and I am fairly new to baking 100% whole grain breads. The recipe was followed as written except that the salt content was modified to use 4.3 g of salt and 2.7 g of Lite Salt blend instead of 9 g of salt.
I thought the loaf had good crumb and flavor, but wondered about the cause of the flying crust. I suspect it was due to poor shaping as I saw the bubble forming during final proof. Could I have popped the bubble to prevent the crust separation? Any other suggestions will be appreciated.
Thanks!