Gluten Free sourdough flying crust issue… Looks like a handbag ?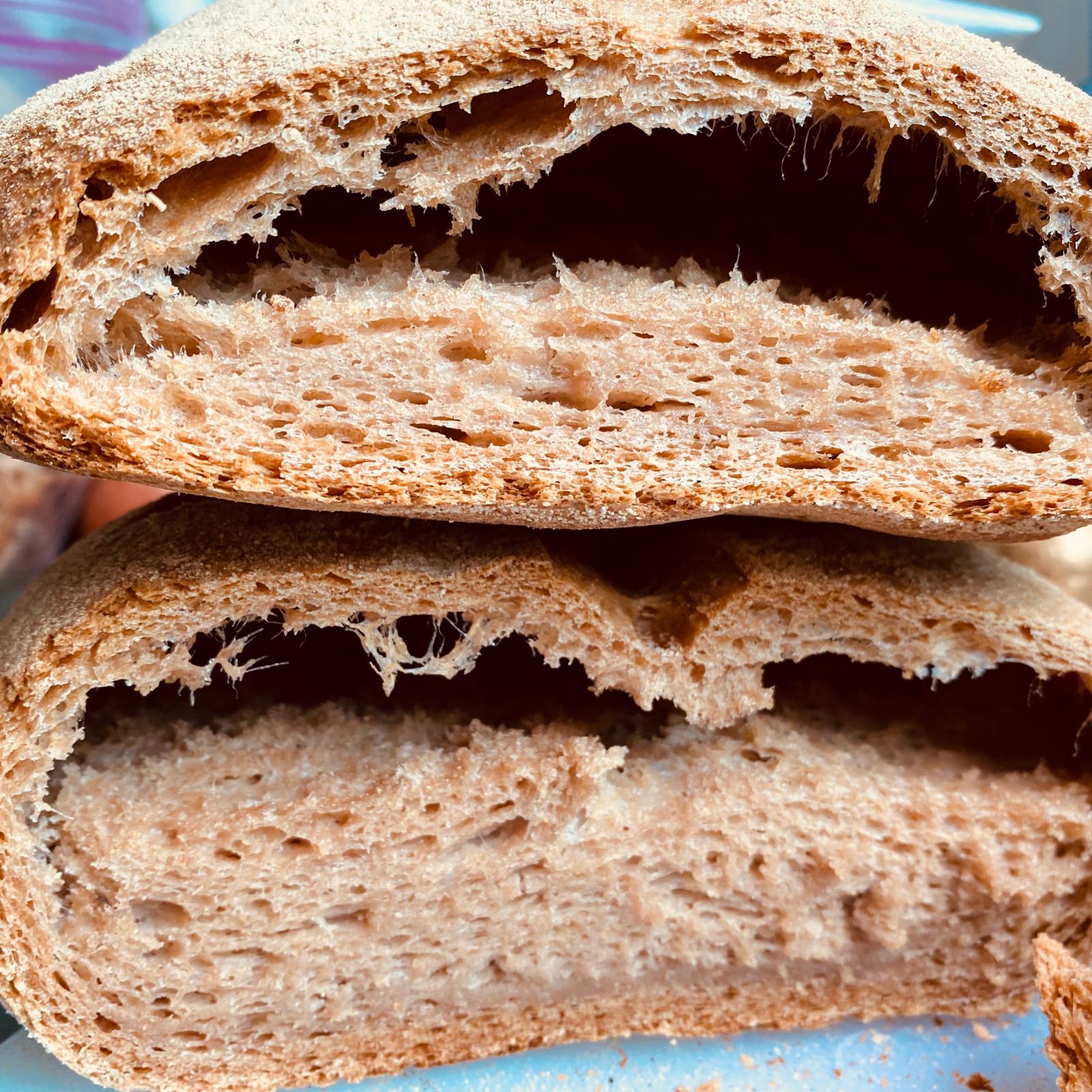 Hi everyone, I was hoping you might be able to help me figure out what's going wrong with my gluten free sourdough loaves—they have a giant pocket of air at the top and the bottom is flat and gummy… I'm using the Cannelle et Vanille recipe, which uses a wet brown rice starter (140g of brown rice flour to 190g of filtered water as a ratio). The starter is wet and smells nice and yogurty (I've noticed it doesn't increase in size as much as it used to, though)—the recipe says to use 280g of cold starter from the fridge, add 160g of the rice flour and 225g of filtered water, then leave overnight until bubbly. That part's all good, it's bubbly in the AM. Then, you mix the flour blend (210g of oat flour, 120g each of tapioca and potato starch, and 120g of sorghum flour) with salt and add the starter, along with a gel-like mix of 700g of filtered water, 25g of flaxseed meal and 40g of psyllium husk powder. You mix on medium speed with a dough hook until it comes together, then turn out onto a floured surface, cut in half (so, two loaves) and shape. You leave it proofing for 3 hours, seam-side up, and then 30 minutes before baking you turn the oven on 500 degrees with 2 dutch ovens inside, heating. In 30 minutes, you turn the dough into the hot dutch ovens, adding a few ice cubes before covering, then bake at 500 for 50 minutes, then lower the temp to 450 degrees and take the covers off the dutch ovens and bake for another 45 minutes.
The flavor is really, really nice. But the loaves are have the huge gap and the texture, of course, is gummy at the bottom…any ideas on why this might be happening and how I can fix it? It's driving me up the wall!