Cleaning grain before grinding? YIKES! bugs!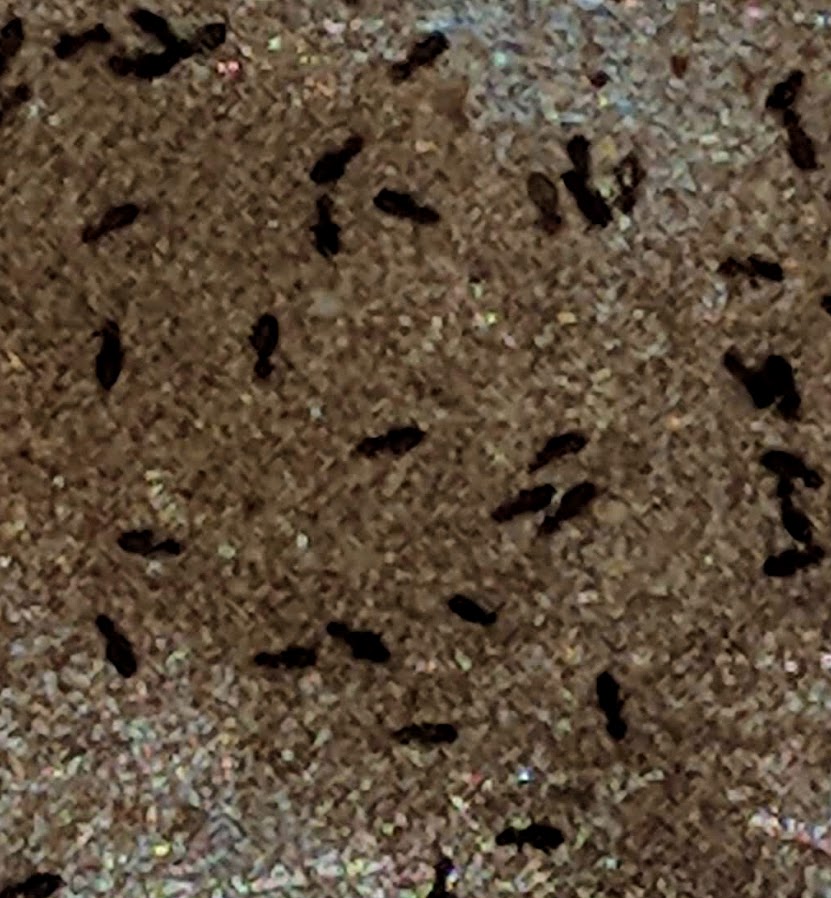 I am 66 and bought my first wheat grinder when I was 20 - so 46 years and I just learned something new today. 
I normally just take a scoop into my bag or bucket of wheat and dump it straight into the grinder.  But recently I've been noticing a very fine, black powder residue in the feed funnel of my grinder.  It's very fine dust and has a lot of static cling and I'll brush it out of the feed funnel but it was bothering me where it was coming from.
This morning, instead of dumping my scoop of wheat into the grinder - this time I dumped it into my #40 mesh sifter and gave the wheat berries a good shaking and I couldn't believe the amount of black dust (dirt?) that came off the wheat berries. The thought that I've been mixing that stuff up in my bread dough all these years made me cringe.
Maybe it's just this particular batch of wheat, I don't know ... but I will be sifting my wheat berries from now on before I grind them.
UPDATE --- YIKES!  I just sifted some to take these pictures and zoomed in and they are tiny bugs!  What are these? What can I do to prevent these?   I read that I can freeze the wheat to kill them but I have about 100 lbs so it'd take me a few weeks to cycle all of it thru the freezer.  Suggestions welcome.