February 3, 2020 - 5:07pm
Okay, I'll admit that I do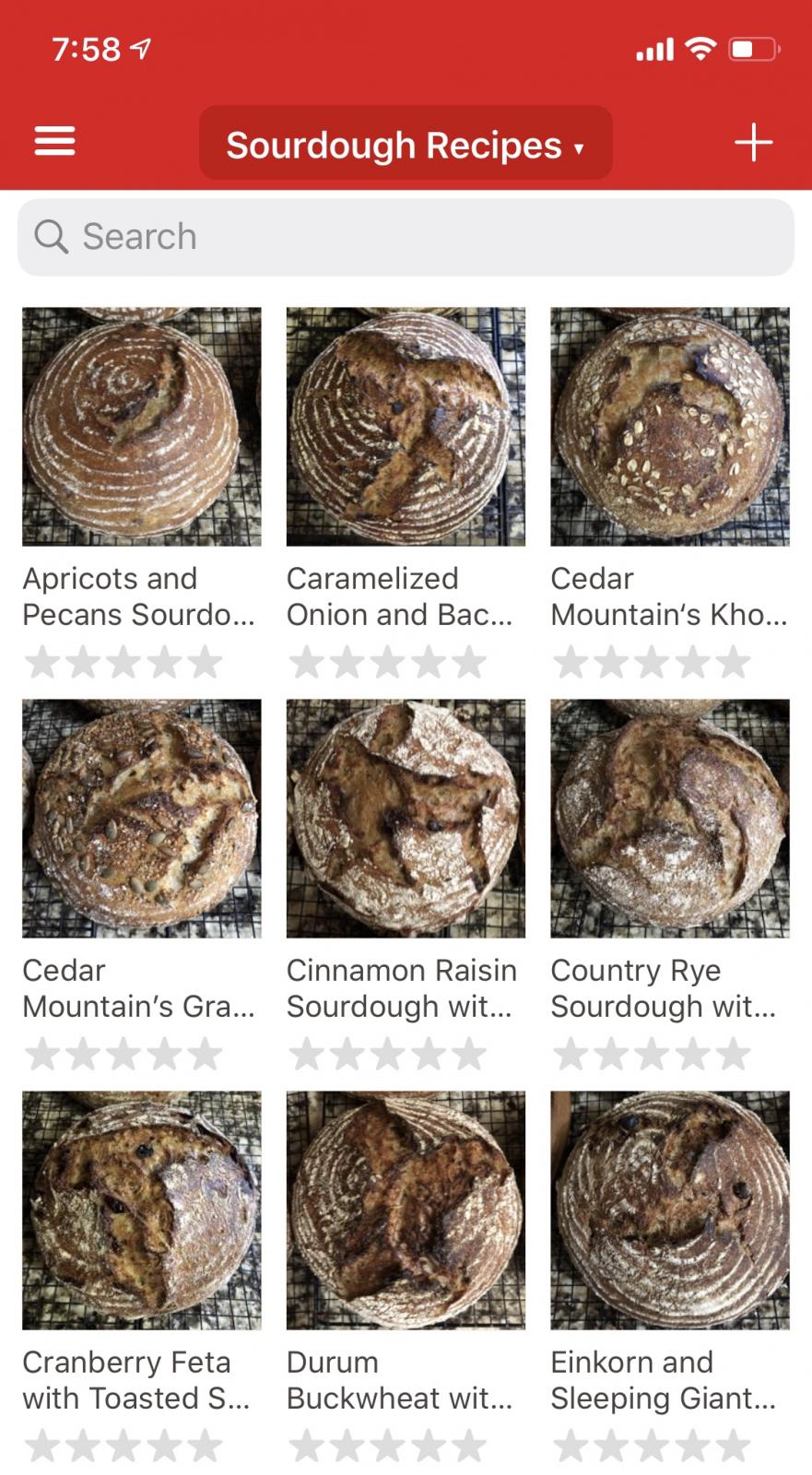 Have a certain look to my loaves. ?
I was using MacGourmet to keep my recipes, but a year ago, the sync between my laptop and my phone stopped working. Mariner software said it was an issue with Amazon and its cloud. When Amazon didn't seem to be interested in fixing it, Mariner decided to come up with their own solution. Well it's been more than a year and I am done with them.
I downloaded Paprika over the weekend and it's perfect for my needs. Super easy to cut and paste recipes into it and to set up categories. I was able to import most of my recipes from MacGourmet as well. And it syncs automatically! Win win in my book!
So that's the screen shot of the app in my phone. Yep! I can see why people think I use the same picts over and over! Lol. They sure look similar.