Bread top falls, Barley-Wheat bread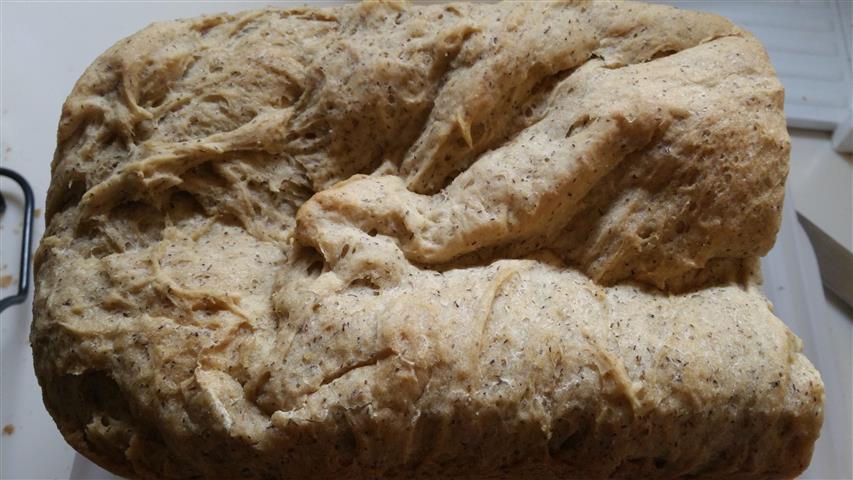 I have a basic wheat with Barley recipe that's my everyday bread, recipe here. Lately I've added an ounce of buckwheat flour (to 16 of all-purpose flour and 4 of barley).
Today I happened to look in on the bread just as it began to bake; it was high and domed, looked beautiful.  When it was done, I found that the top of the loaf had fallen, maybe a half inch. Here's the end view:
This may have been happening all along, and I just now happened to see what the load looks like when it begins to bake.  Bread's great, light and moist.  What's happening?