Rough surface on croissant dough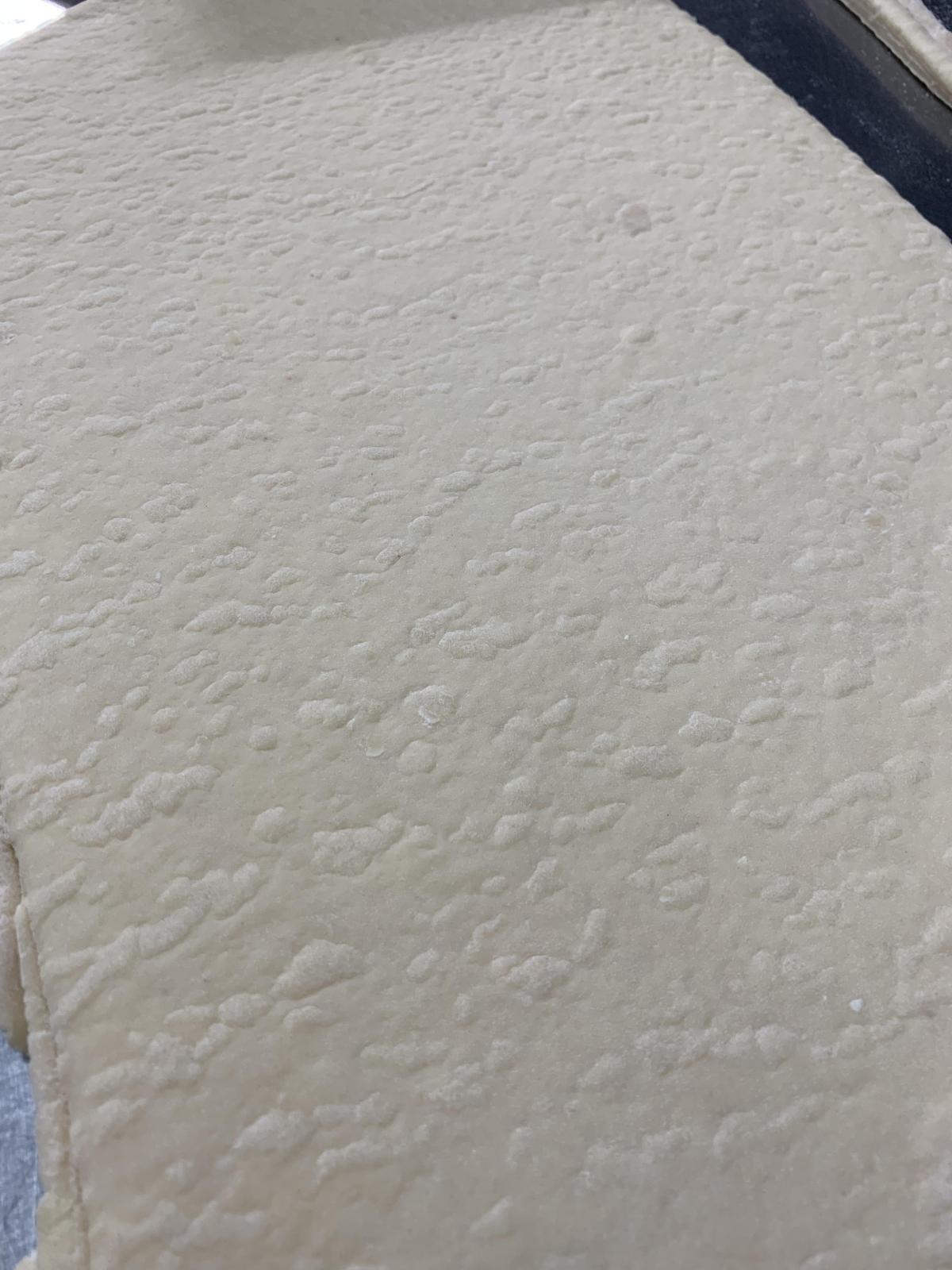 Hi everybody!
Im Ivan am not a pro baker and searching for desperate help. 
I tried making croissant for several time and every time gave different issue. 
I have been trying with different recipe and I always have this rough surface issue. Do anyone know how come this issue keep appear? I have rest the dough for 1hour each time I do a turn. Total 3 turn. 
I have been try cover the dough with cling wrap, baking paper and also cloth. 
I really need some help here. :(