Pizza Oven bliss.. Clueless, but stoked!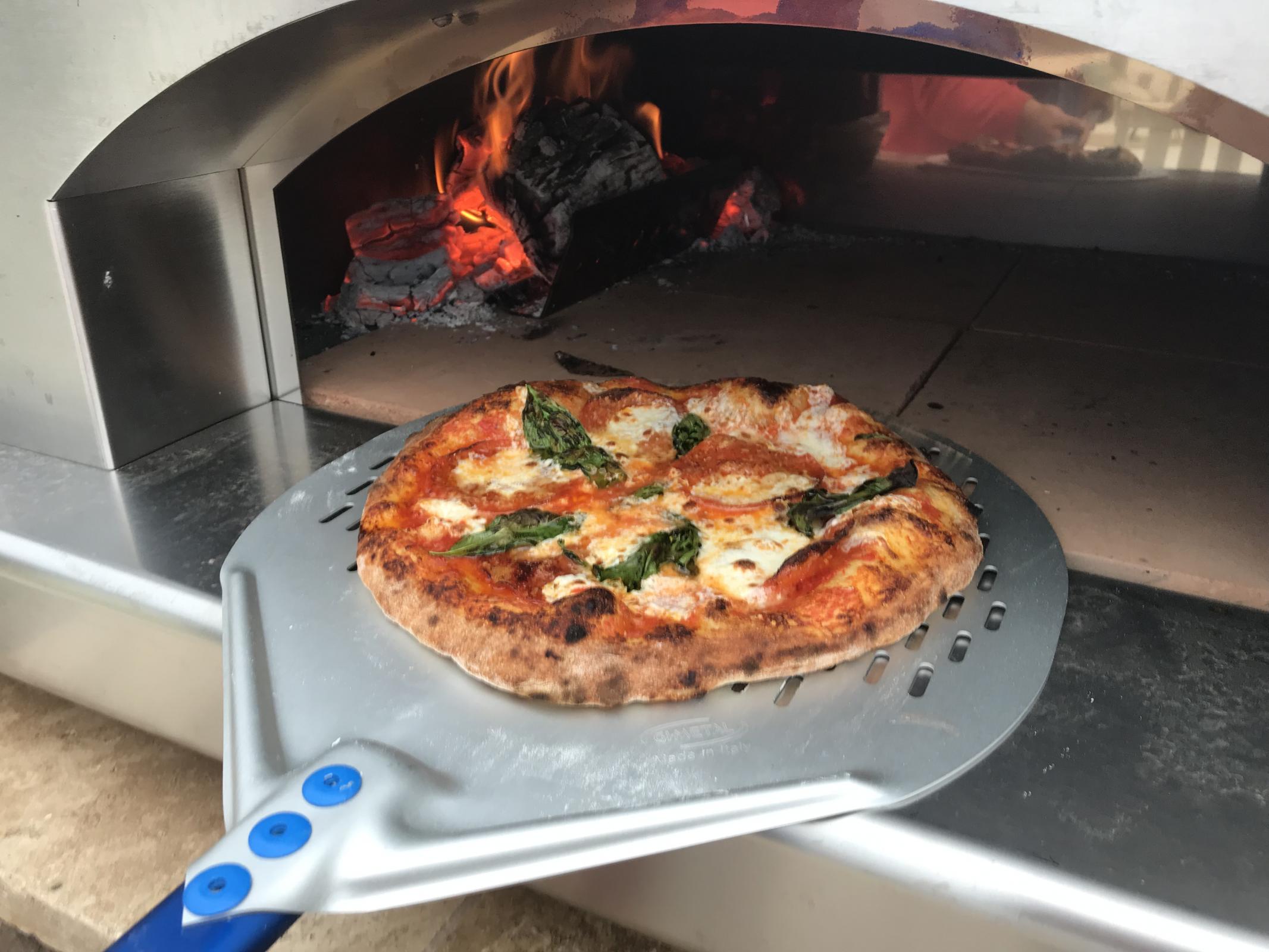 We just finished landscaping our dream home.. the one taking us into retirement. We added a pizza oven and last night, we fired it up for her first bake. We added the Saputo stones and we are huge fans of Neapolitan pizza. I also used this recipe for the dough. https://www.fontanaforniusa.com/blogs/news/neapolitan-pizza-dough It made a lot of dough balls.. like 10 of them. Used one for pizza and then used 3 to make some Schiacciata (Tuscan style focaccia), for our lunch today.
The crust was delightful. I wasn't sure how it would come out, but it is definitely on my list of all time favorites and so memorable of our trips to Italy.
Can't wait to try some baguettes and more in this oven. Has anyone had success with breads and one of these ovens?