Large Cavity in Panettone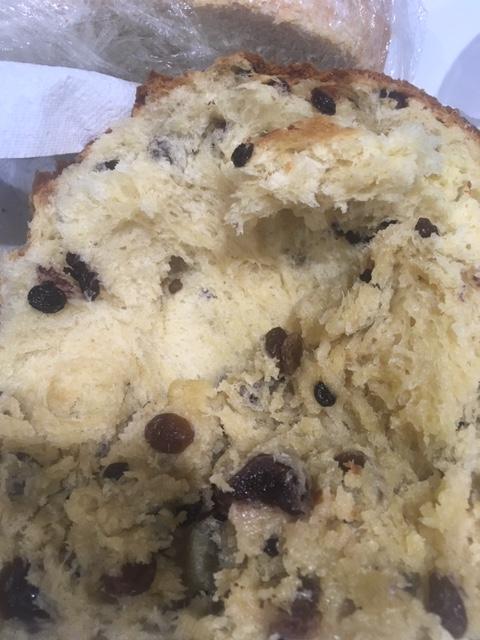 Hi All,
First ever attempt at a Panettone, and it all looked OK from the outside. However when cutting into the loaf, there was a large cavity there.
Largely followed the recipe below (I didn't soak the raisins), but other than that stuck to it.
https://www.bbcgoodfood.com/recipes/panettone
Only strange thing was the first prove took a very long time (even ended up turning on the warming oven), 2nd prove was within the hour. Fresh eggs and fairly old dried active yeast as we've had a new oven fitted.
It tastes nice, so will think of something to fill the cavity so all isn't lost!