Well this was an interesting off the cuff bake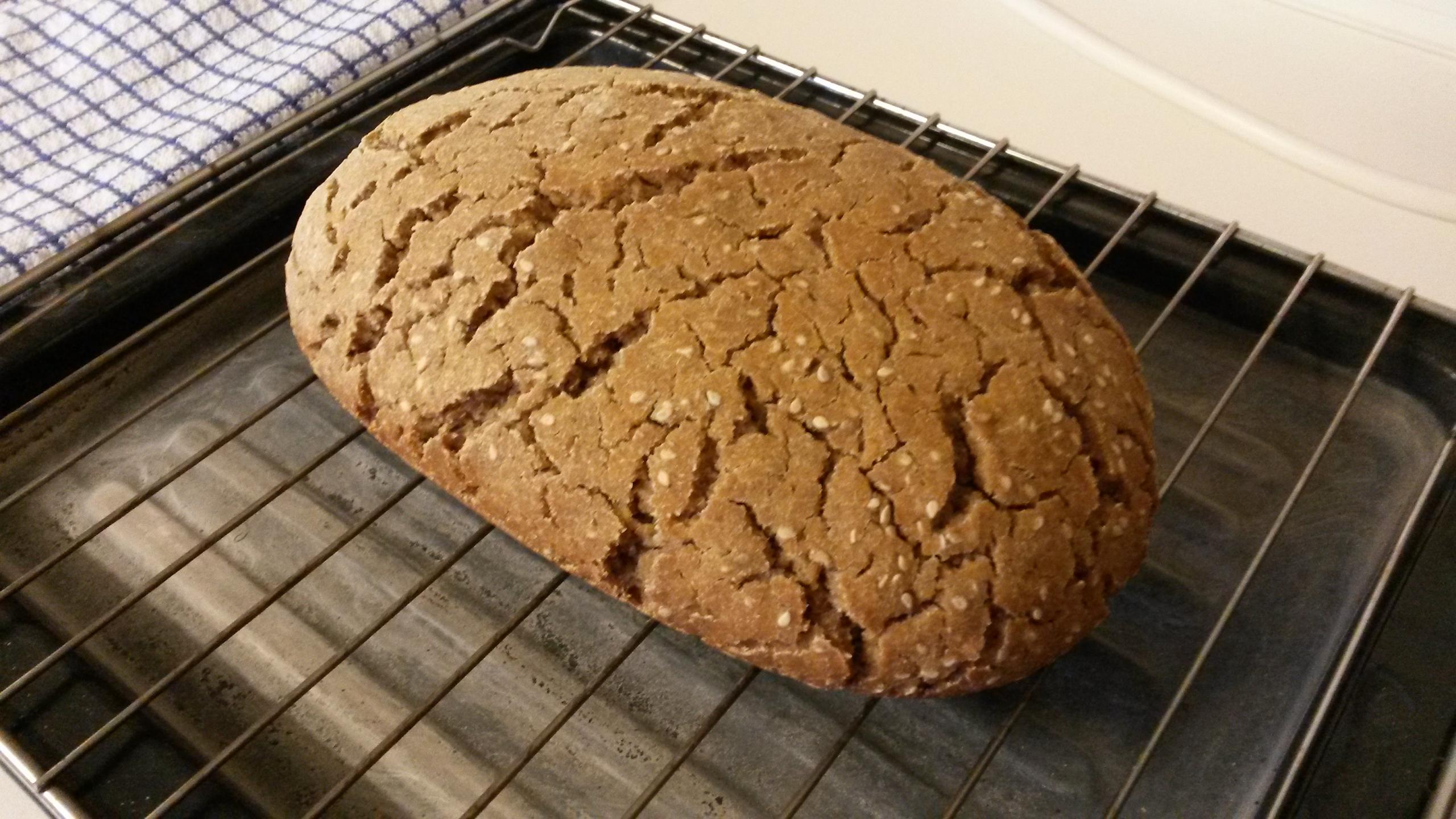 Will have run out of bread before my next sourdough bake tomorrow. Plus, I need to prep my starter which is in need of some TLC. So this is a throw together yeasted barley bread, with a tangzhong and some old starter (instead of discarding any for my starter feed tonight). 
340g whole barley flour
60g bread flour (was going to be 100% barley but ran out of flour) 
320g water
8g salt
2g dried yeast
+ Some whole rye starter @ 70% hydration - unfed (don't know how much but about 30g)
Tangzhong:
20g bread flour + 100g water
Final Recipe:
340g whole barley flour
40g bread flour
220g water
8g salt
2g dried yeast
All of the tangzhong
Sourdough Starter 
+ Sesame Seeds (when shaping)
Method:
1: prepare tangzhong and place to one side to cool.
2: mix flour and yeast in the bowl. 
3: add tangzhong and starter to the flour but don't mix yet. 
4: measure water and mix in salt. 
5: add the water to the flour and form into a dough. 
6: knead well but this is more for distribution as the gluten is not like any other glutinous flour. 
7: when a well mixed smooth dough is formed then bulk ferment till risen and craggy. 
8: don't even bother with a shaping like a bread flour dough or keeping in the gas. Completely de-gas and knead in sesame seeds. 
9: shape into a smooth ball and final proof till craggy again (about an hour). 
10: bake.