Thank you Chockswahay for introducing me to Soda Bread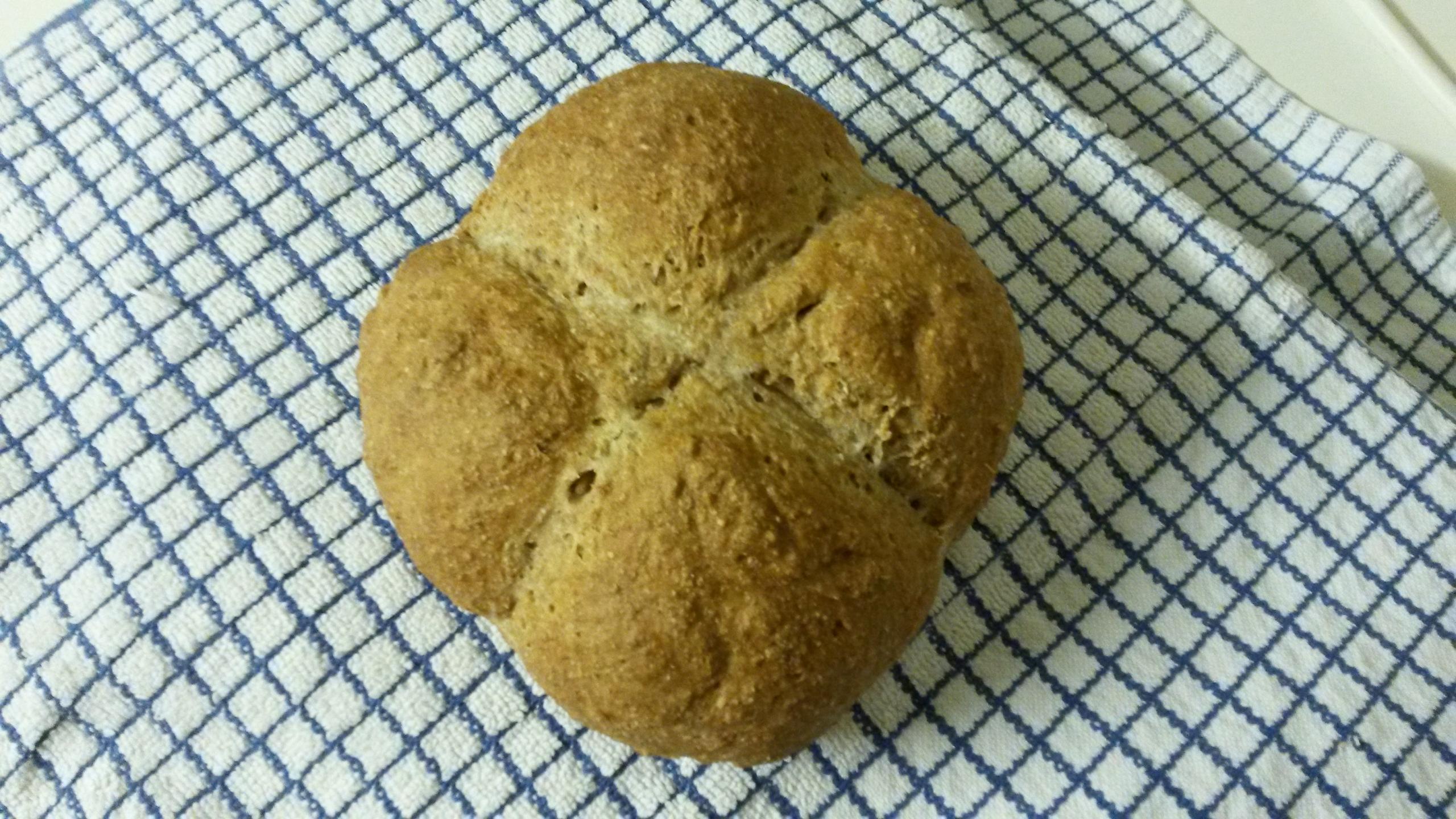 My second loaf in as many days. Last night's trial loaf of 100% whole spelt was a big success so tonight I bring you 90% whole spelt with 10% whole rye. Quick, easy and delicious. For the buttermilk I used full fat milk with apple cider vinegar otherwise here is Grahame's original post with beautiful loaves accompanied by the recipe...
http://www.thefreshloaf.com/node/46117/soda-bread-quick-and-easy-and-underrated
This loaf is for me to take to work tomorrow so I'll leave you with a crumb shot from yesterday's bake.