February 1, 2018 - 4:27pm
Pressure Cooker Caramelized Onion/Garlic paste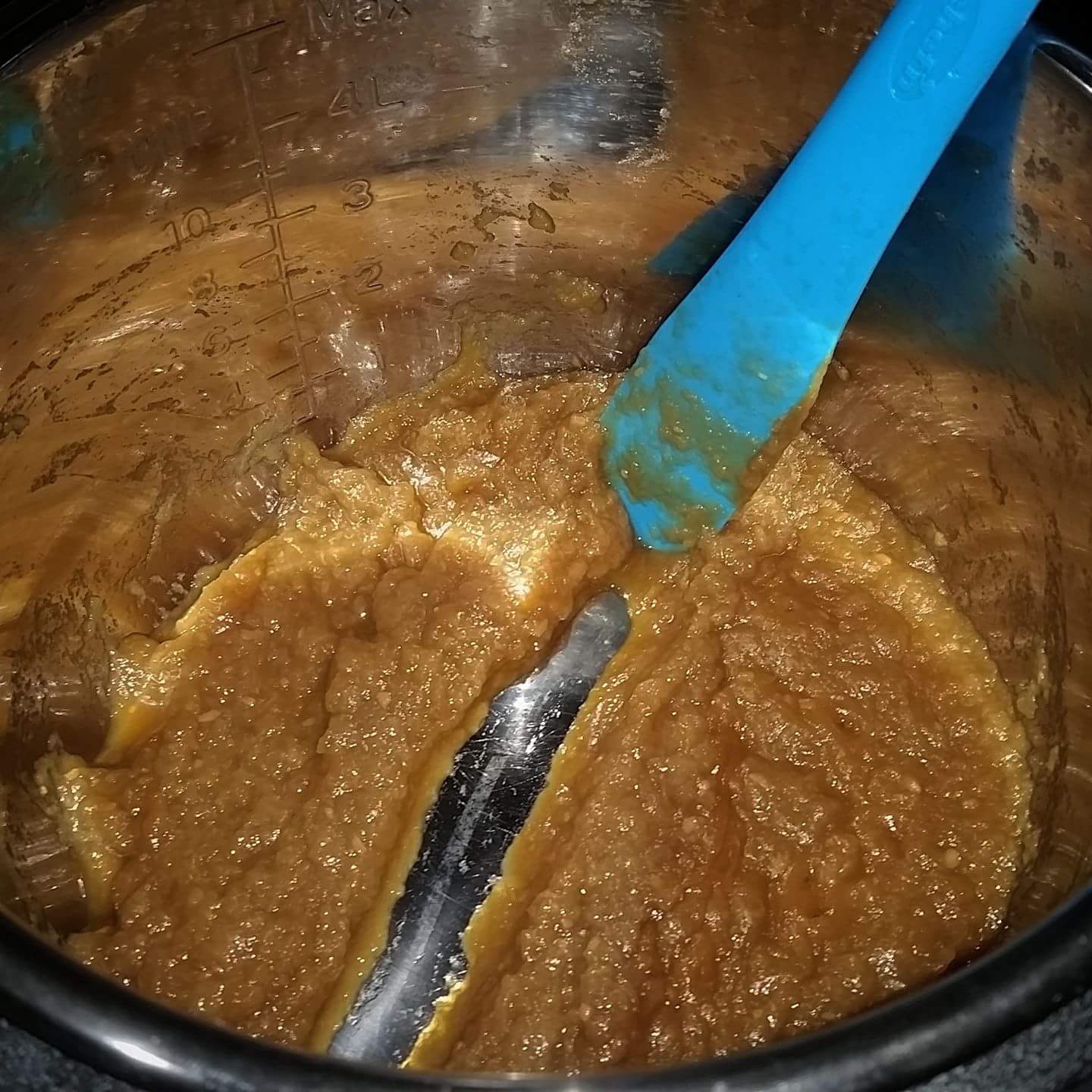 Just a little something I made up to go into a quickbread but adapted to use as a spread/additive in yeasted breads.
Instructions are written for electronic pressure cooker (instant pot) but you can convert to stovetop if you keep a watchful eye.
Caramelized Onion/Garlic Paste -
8 Cups Onions sliced and quartered (you can cut thick if your willing to puree later)
1 Head Garlic peeled and sliced
1/2 Teaspoon Salt
1/4 Teaspoon Baking Soda
1/2 Cup Water (onions render their liquid quickly so no need for the extra half cup of water usually needed)
Instructions -
1) Combine all ingredients except water in the inner pot and toss to combine, then add water.
2) Set to cook 20 minutes on high pressure (15PSI), when finished let naturally release for 10 minutes before manually releasing pressure.
3) Turn to Sautee setting stirring continuously until the paste has reduced to an apple butter type texture as pictured. Yeild is between 3/4 cup and 1 cup paste.
I have added this to bread dough, mixed with soft cheese as a spread, plain as a spread, though added to homemade whipped ricotta cheese is my favorite. Sometimes i drain the ricotta for a soft spread or ill press it for an hour or so to get a crumbly feta textured cheese. Enjoy!