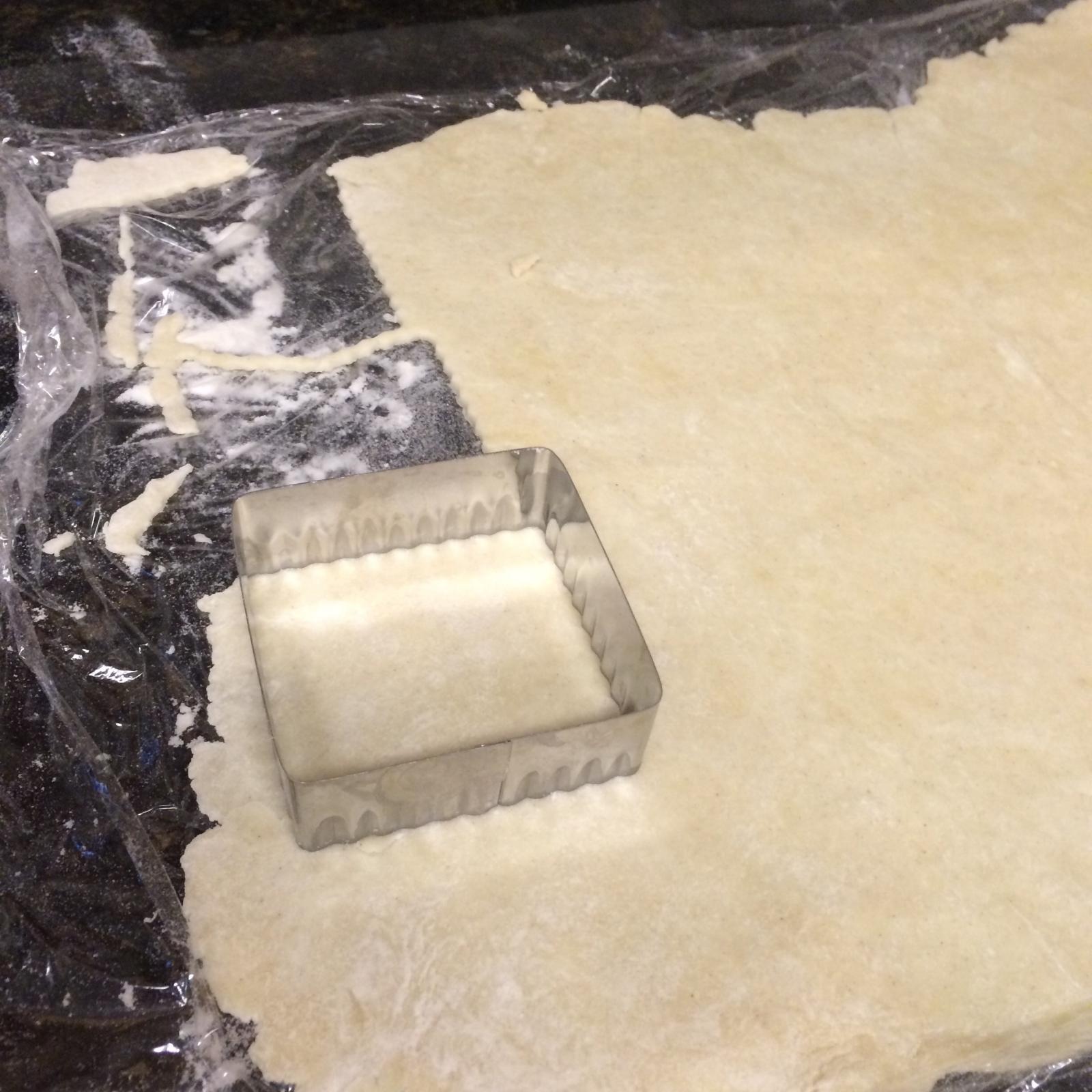 Over the past year I have reworked my gluten free pie crust at least a dozen times in my quest for a crust that tastes, looks, and handles like a wheat crust. I now use my gluten free crust exclusively. I've even stopped making the dreaded disclaimer that "the pie crust you are about to eat is gluten free."
I admit the gluten free flour blend contains a lot of ingredients. But I found simpler blends lacked the qualities I wanted in pie crust. Since I cannot eat gluten for medical reasons, I routinely stock these ingredients. But I understand this recipe is probably not ideal for the baker who does not do much gluten free baking.
The reason I did not develop a recipe using a commercially produced gluten free flour blend is I wanted to control the amount of certain ingredients like xanthan gum. Like many people who cannot eat gluten, I can only take xanthan gum in very small amounts. So I used cream cheese, arrowroot, and pectin to offset most of the xanthan gum. Unfortunately, some xanthan gum is necessary to bind the dough. The pectin brand I use is derived from lemons, and has no other additives.
I've included a few photos to show how the crust rolls out and cuts, as well as how it browns. I always use an egg wash. I set my oven rack at the second lowest position. I bake hand pies at 375 degrees. Full size pies start at 425 for 10 minutes, then reduced to 375.
The pie dough freezes well. I routinely keep both precut pie dough disks in the freezer. I always make extra dough; I roll out and cut the dough in the size disk(s) I want for either hand pies or full size pies. I layer wax paper between the disks. Place on a cake circle and double wrap with plastic wrap.
Gluten Free Pie Crust
Single 9" requires 220g gluten free flour blend
Double 9" requires 440g gluten free flour blend
12- 4" round hand pies requires 700g gluten free flour blend
Equipment: rolling pin, bench scraper, plastic wrap
Gluten Free Flour Blend Percentage:
* White rice flour .30
* Brown rice flour .15
* Sorghum flour .15
* Tapioca starch .15
* Potato starch .15
* Arrowroot starch .05
* Pectin Pomona's Brand .03
* Xanthan gum 1/4 tsp per 220 g batch of gluten free flour blend
xanthan gum in such a small amount is too light to weigh on a regular food scale; so I use volume measurement
Pie Dough Percentages
* Gluten free flour blend 1.00
* Water .24
* Salt .018
* Sugar .12 (sweet pies only)
* Butter .65
* Cream cheese .15
////////
9" Single Crust
Cube and chill:
* 143g unsalted butter
* 33g cream cheese, full fat
Dissolve salt in ice water:
* 53 ml ice water
* 4g salt, kosher or fine sea salt
Whisk flour blend to thoroughly combine: (I noted the brands I use)
* 66g White rice flour (Bob's Red Mill or Authentic Foods)
* 33g Brown rice flour (Bob's Red Mill or Authentic Foods)
* 33g Sorghum flour (Bob's Red Mill or Authentic Foods)
* 33g Tapioca starch (Bob's Red Mill)
* 33g Potato starch (Bob's Red Mill)
* 11g Arrowroot starch (Bob's Red Mill)
* 7g Pectin (Pomona's)
* 1/4 tsp Xanthan gum (Bob's Red Mill)
For sweet pies, add
* 15g Sugar (C&H cane sugar)
Method
1. Mound thoroughly mixed flour blend on a clean countertop
2. Toss cream cheese and butter cubes into flour blend to coat thoroughly
3. Flatten cubes of butter and cream cheese with heel of hand
4. With rolling pin, roll over cubes of butter and cream cheese to form long flakes. This process embeds the flour into the fats
5. Cut flakes with bench scraper
6. Repeat rolling and cutting fats and flour until almost all the loose flour is embedded into fats. Small flakes of butter and cream cheese should be visible
7. Create a well in center of flour; pour in all the salted water
8. Using bench scraper, fold and cut flour into salt water until all the salt water is absorbed into flour.
9. Flour mixture will be very crumbly
10. Form the flour crumbles into a rectangle shape
11. Cover with plastic, then roll rectangle until it's 1/2" thick
12. Mixture will be very crumbly
13. With bench scraper, tri-fold the flour crumbles--yes, it will be very crumbly mess at this point. Have faith.
14. With bench scraper, turn the crumbly dough 1/2 a turn. Cover with the plastic and roll into a rectangle 1/2" thick.
15. Tri-fold and turn dough 1/2 a turn. Yes, dough will still be very crumbly. Do not despair.
16. Cover and repeat rolling and tri-folding a total of 4-5 times. By the fourth fold and turn the will form into a smooth mass.
17. As soon as the dough forms into a smooth mass, tri-fold, wrap securely in plastic wrap. Chill at least 4 hours. I prefer to chill overnight.
18. When ready to use, let the dough warm up on the counter at least 30 minutes before rolling.
19. Use either tapioca starch or sweet rice flour to flour rolling pin, dough and counter to roll out