Duluth's Best Bread Bakery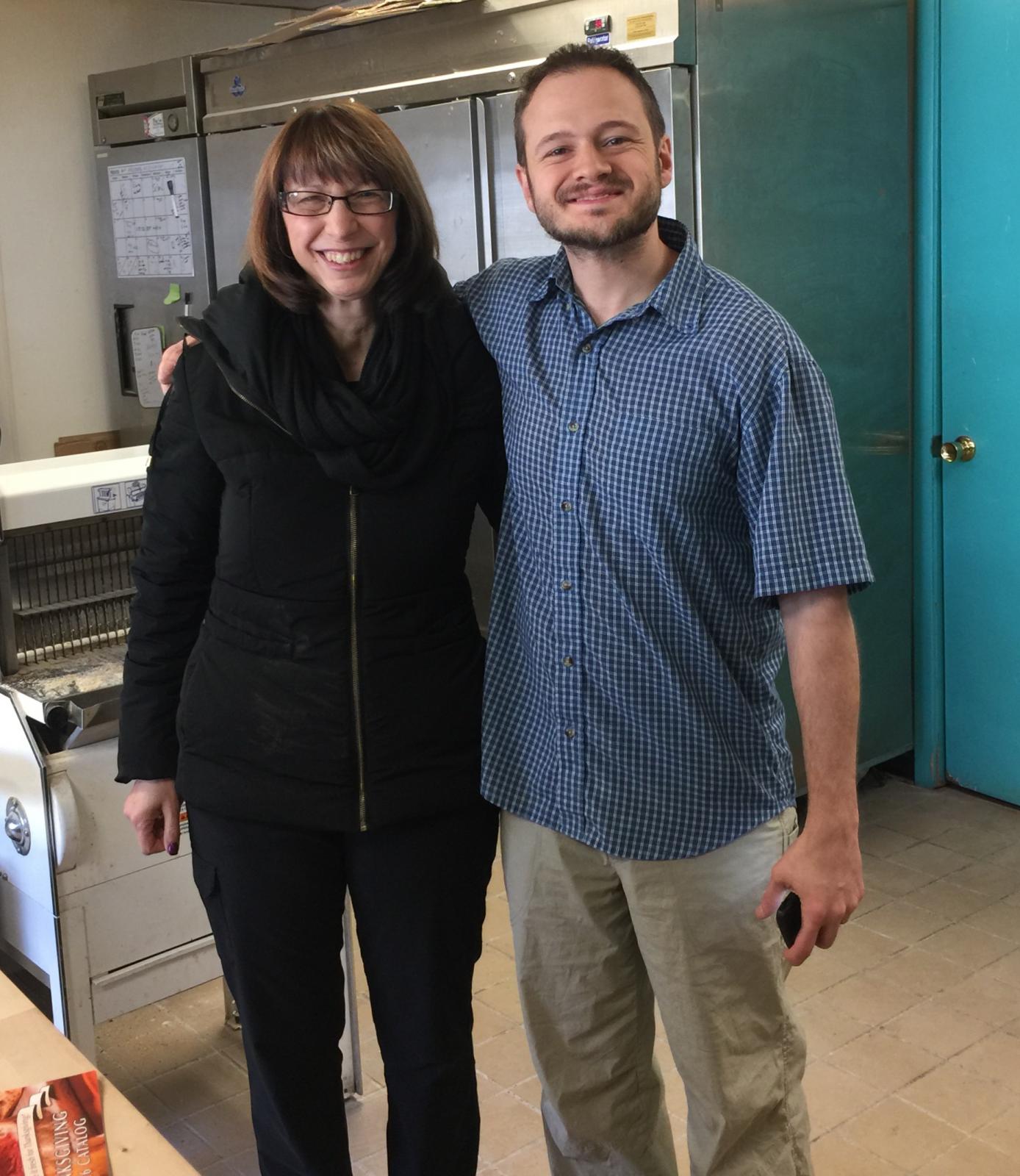 We did a run down to Duluth for a Thomas Rhett concert and grabbed the opportunity of visiting MichaelLily's bakery. Michael unfortunately wasn't there, but his brother Robert graciously offered us a tour of the bakery, and I also scored some of their Sourdough starter!
The first thing that we noticed when we got there was that the shelves were bare! They had sold out of just about everything! That's the sign of a good bakery! We did manage to buy an almond croissant, a caramel bun, a kouing aman as well as a couple of loaves of cranberry wild rice bread. I did get to taste what I think was their regular Sourdough bread. Delicious!!!
I baked a couple of my 10 grain and sprouted wheat loaves from last week's recipe and brought those as a gift. Michael will be able to give feedback when he gets back from his trip (Robert froze the loaf right away), but Robert told me that I passed the test. He really seemed to like this loaf. This made me pretty happy that someone who is in the bread business actually liked my bread. I know my family and friends like it but it was nice to hear that he approved of the crust and crumb as well as of the flavour. 
We inhaled the almond croissant and the kouing aman shortly after leaving the bakery. They were amazing! The caramel roll got eaten after the concert. It didn't last long either! The cranberry wild rice loaves will need to wait until we get home tomorrow. 
This was a lot of fun. We will definitely go back!