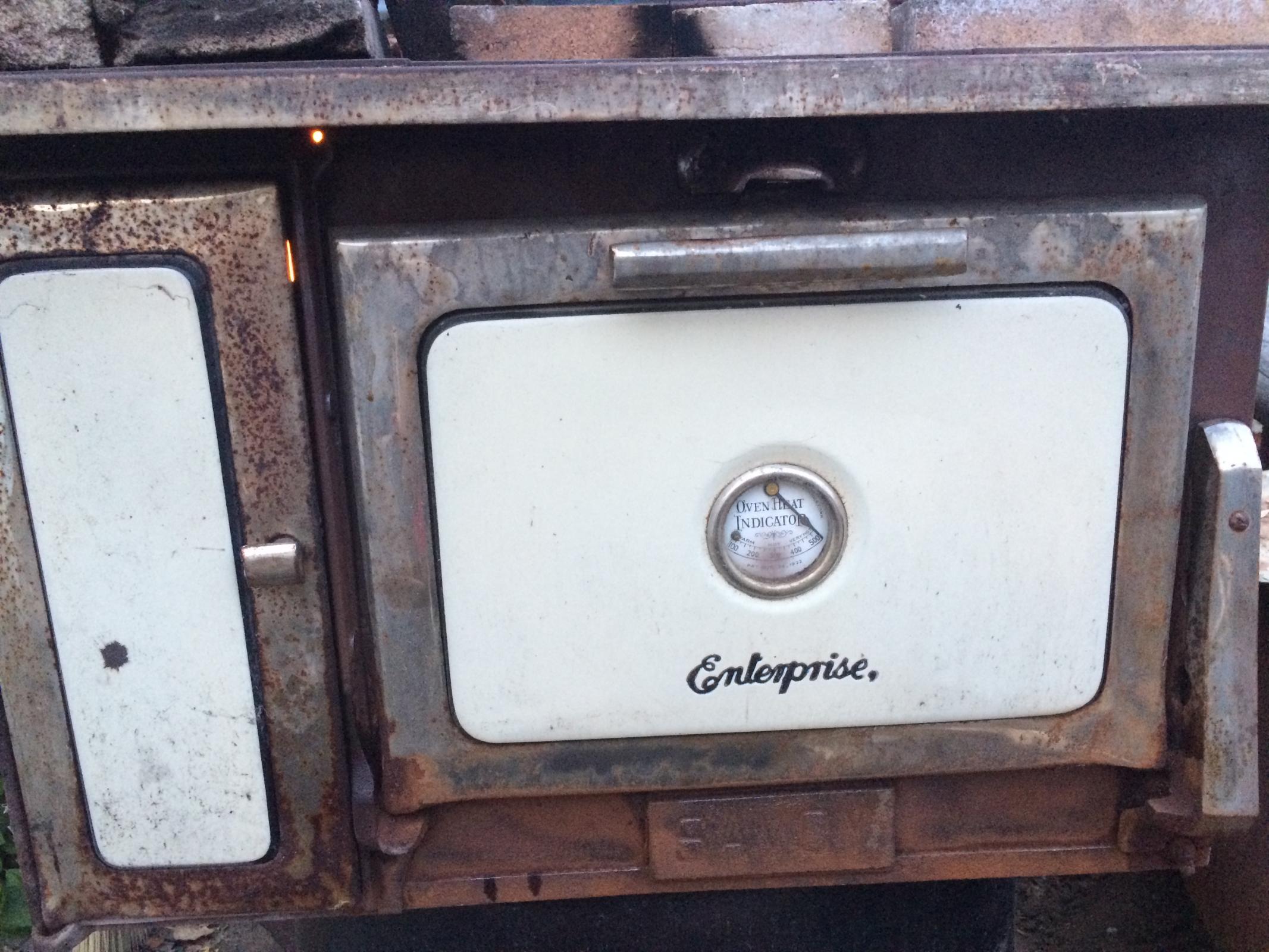 I was out with a friend to help him pick up some junk he'd bought from a farmer that was retiring and I noticed a wood cook stove in the farmers scrap heap. The stove was missing the lids and was badly rusted, but for less than the cost of a pizza downtown it was mine. 
I've cleaned it up a bit after that picture was taken. 
One thing I've wondered is how does a stove layout (offset firebox) compare to something like a barrel oven where the fire is directly in the middle? 
Fig 1 in http://www.kitchenqueenstoves.com/kitchenqueenstoves/kqwcs.htm shows the internals for old style stoves.