September 4, 2014 - 6:22am
Pistachio sablée, raspberry gelée, olive oil cake, 64% ganache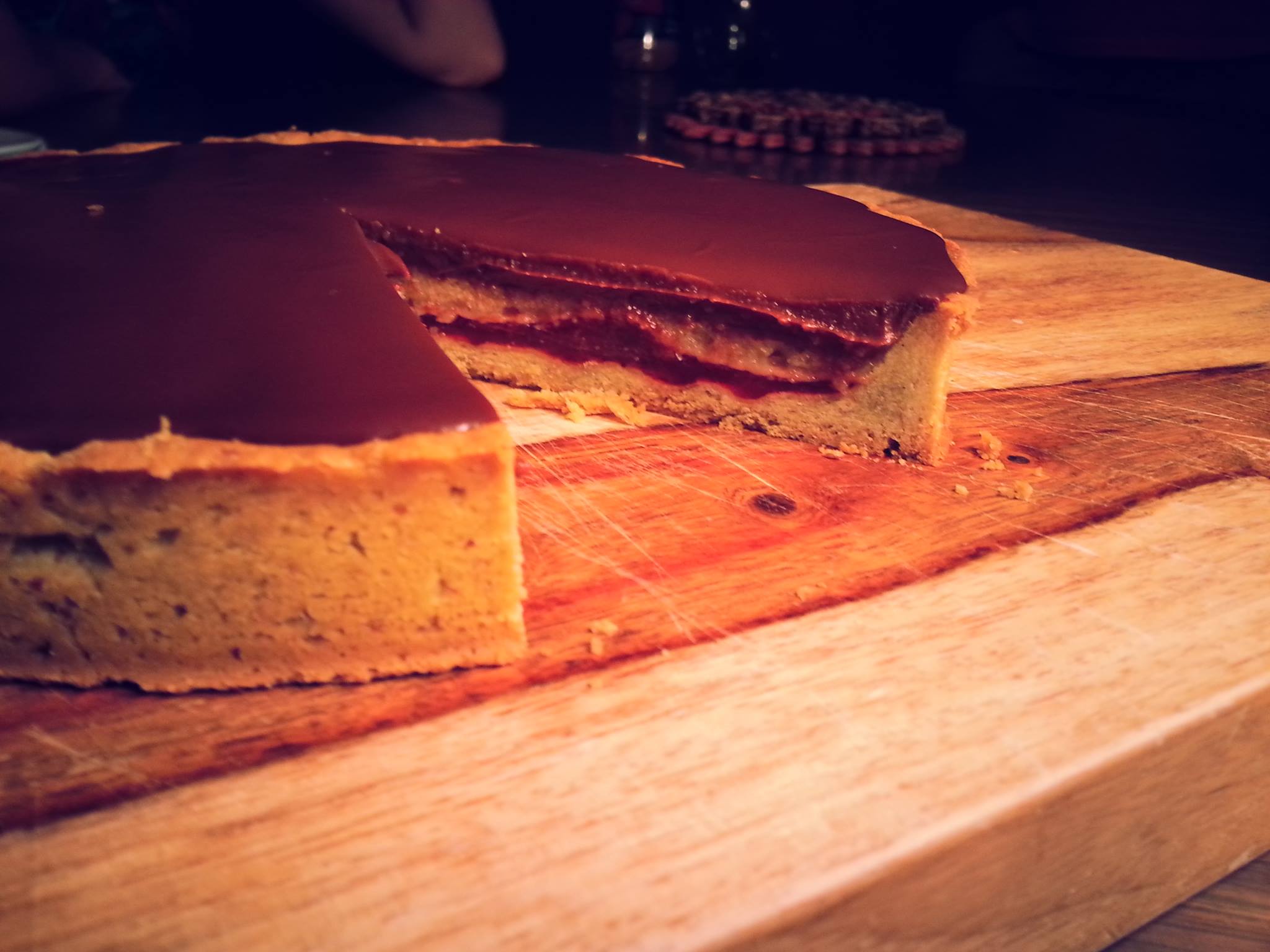 I have been dreaming of this for about a week and a half, finally completed it yesterday. The first part I tackled was the pistachio tart dough, which has a good amount of Fabbri paste, almond fllour, and Plugra. That rested for two days in the fridge.
Then I made the raspberry gelée by combining 250g of fresh raspberries with 27g of sugar and brought them to a simmer for a few minutes to extract the juice. Strained that and whisked in 5g of silver sheet gelatin. Cooled in the bottom of a pyrex pan lined with plastic wrap.
The next day (yesterday), I made a ganache with Guittard 64% feves, fresh cream, and plugra, and the olive oil cake with orange zest and orange soaking syrup. Then I assembled by layering the gelée, then the cake which I afterward brushed with the syrup, then the ganache when it cooled to 27C. 
Refrigerate to set, remove, slice, eaaaaat.