Irish Brown Bread (soda bread)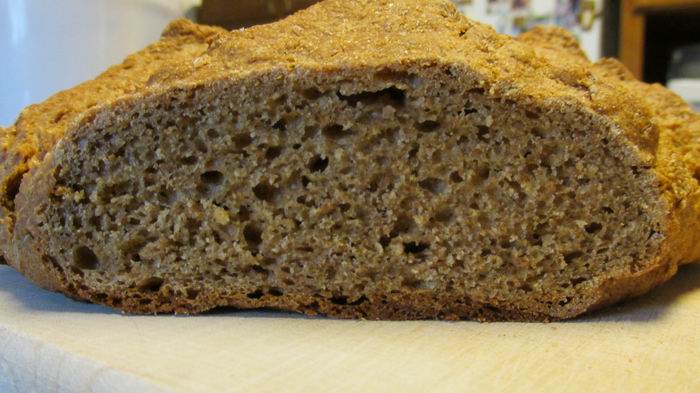 I used the recipe on the King Arthur Flour site and the bread turned out nicely.  I varied a bit from the recipe in that I used a 5 qt dutch oven.  I put the dough into the cold dutch oven, covered it and placed it into a pre-heated oven at 450F for 5 minutes and then turned the heat down to 350F and baked for 45 minutes.  
The dough that I made was shaped into a ball and slightly flattened.  It looked small in the dutch oven.  Should I have flattened it down to a thick disk?  Should I have made more dough for the dutch oven or perhaps used a smaller dutch oven?
In the picture it's hard to gauge size but it is about 3 inches tall at center.  Should it have risen more?
I like the bread and the recipe but if I can do it better I'd like to.