December 15, 2013 - 11:27pm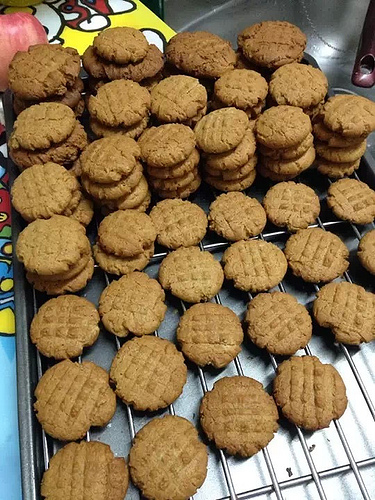 Ingredients:
350g self-raising flour
a pinch of salt
102g golden caster sugar 
4 tablespoon ground ginger 
1 teaspoon bicarbonate of soda
115g unsalted butter
80g golden syrup
1 large egg, beaten
pinch of black peper if u want  spicy cookies
Directions:
Sift the flour into a mixing bowl with the salt, sugar, ginger and bicarbonate of soda. Put the butter and golden syrup in a small saucepan and heat very gently, stirring occaisionally, until the butter melts. Remove the pan from the heat, let it cool until just warm, then pour on to the dry ingredients. Add the egg and mix thoroughly.
Roll the dough into around 1/2" balls. Place the balls well apart on your prepared baking sheets then flatten slightly with your fingers.
Cook in a preheated oven at 170 c for 12 mins (crunchy Cookies, less for chewy texture). Remove from oven and transfer carefully to a wire rack to cool.