November 26, 2013 - 9:16pm
Pumpkin Sourdough Rye - for BBD #62
Hello everyone,
It was lovely see all of the breads bakers around the world contributed for World Bread Day in October –
thank you to Zorra for her work to round all of these up!

                                                                               
November's Bread Baking Day (BBD #62) celebrates the breads contributed for World Bread Day,
inviting bakers to bake a World Bread Day bread for BBD #62.

One of the rye breads contributed for World Bread Day really caught my eye:  a Pumpkin Rye Sourdough bread, kindly posted by a Polish baker on the blog 'The Scent of Bread – Zapach Chleba'.
Wasn't this an incredibly gorgeous rye? The beautiful, airy crumb and glorious color – I had to try making this one! This is my attempt at re-creating this amazing Polish baker's bread.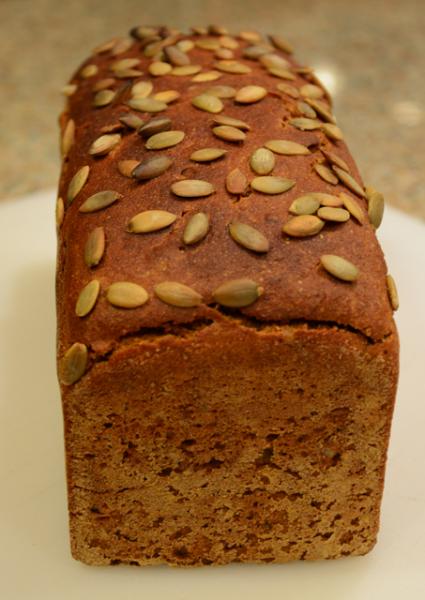 I couldn't find any information on the type 720 flour this baker used, so I used some whole, dark organic rye flour from Nunweiler's.  This is a really, really nice flour to work with – I was very happy with the fermentation.
My rye levain was very happy, too – this picture was taken just before mixing the dough:
This bread has a fantastic flavor. I used squash and roasted it until it was really caramelized.
The sweetness from the squash is delicious in the baked bread!
                                                  (another picture of the crumb)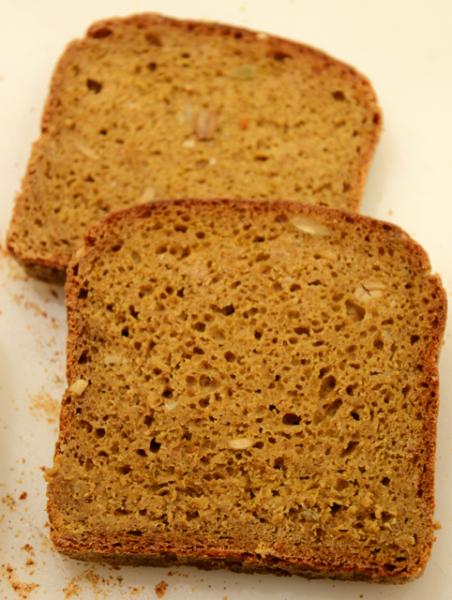 Here are the quantities I used for a 9x4x4 Pullman pan: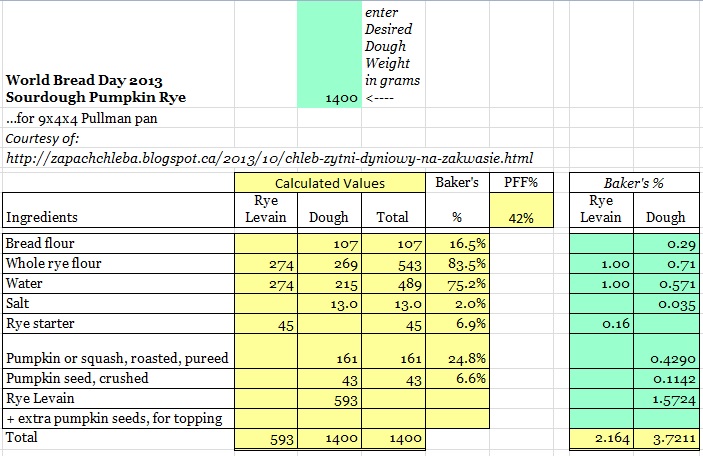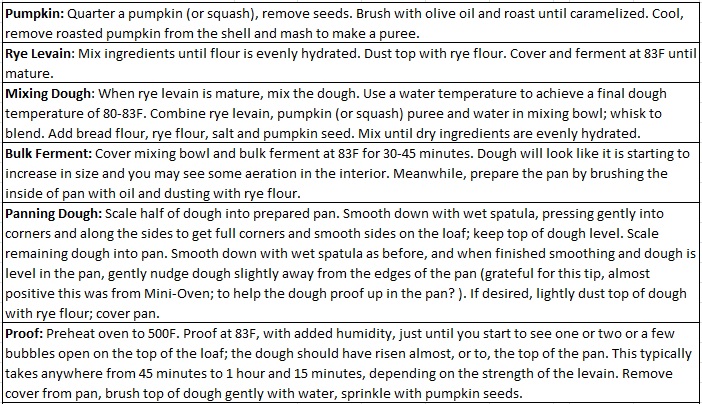 Thank you Zorra, for providing a venue for bakers around the world to share bread, and thank you to the baker from Zapach Chleba for baking this Pumpkin Sourdough Rye.


Happy baking, everyone, and Happy Thanksgiving to all those celebrating this week!
:^) breadsong

(submitted to YeastSpotting)