Sourdough Beet Bread - and red velvet cupcakes
Sending this to Yeastspotting.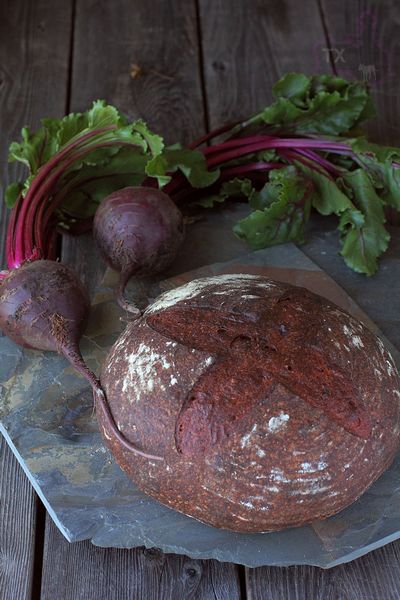 This organic fruit/veggie delivery service is really taking me to places I have never been -- in last week's case, it's beet! I roasted them in oven for 70min until tender. Peeled, cut some into chunks and put in salads. For the rest, I mashed and used the vividly red puree for this bread.
Bread Flour, 325g
WW Flour, 100g
Beet Puree, 220g
Starter(100%), 150g
Water, 190g
Salt, 10g

1. Mix everything autolyse for 20 to 60min,mix @ medium speed for 3-4 min until gluten starts to develope.
2. Bulk rise at room temp (~75F) for about 3hrs. S&F at 30, 60, 90, 120min.
4. Shape, put in basketes smooth side down, put in fridge over night.
5. Next morning take the dough out to finish proofing, about 60min for me. Score. Shockingly red, isn't it?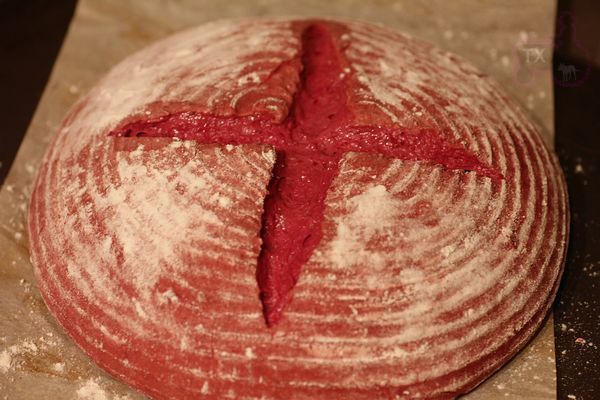 6. Bake at 450F with steam for 15min, lower to 430, bake for another 35min.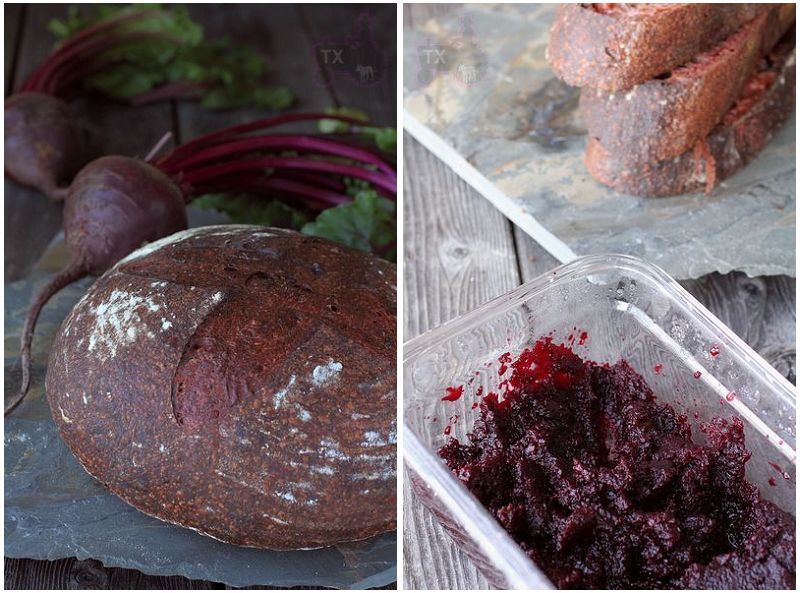 Finished bread is less red than the dough. I read that acidity would help keeping the red color, being a sourdough loaf, I thought that the PH value would be low enough, guess not...

I could tell that the sour beet puree (lots of it too) had a weakening effect on the dough, but the bread still ended up with good volume

Open moist crumb, with a subtle beet taste, great as a grilled cheese sandwich.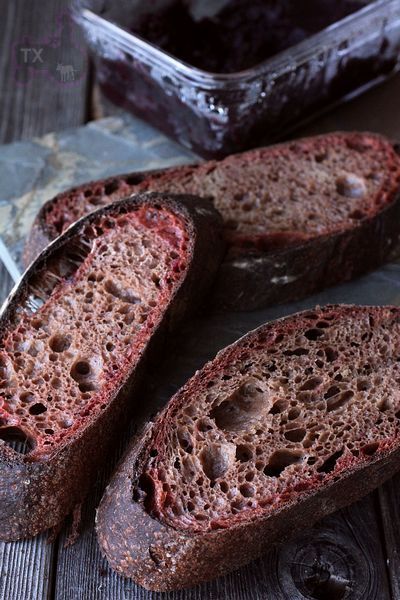 --------------------
Followed this recipe online to make red velvet cupcakes with the leftover beet puree.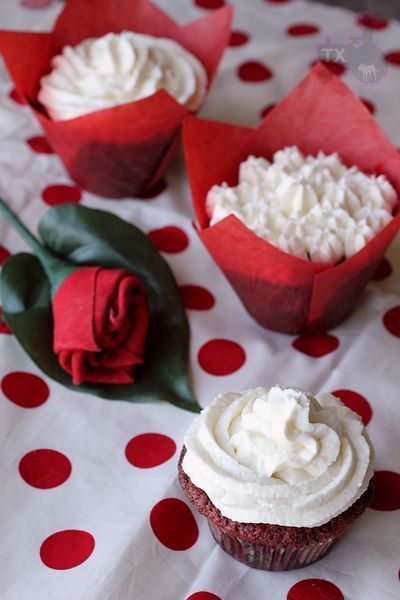 Very happy with the deep red color both before and after baking, without food coloring!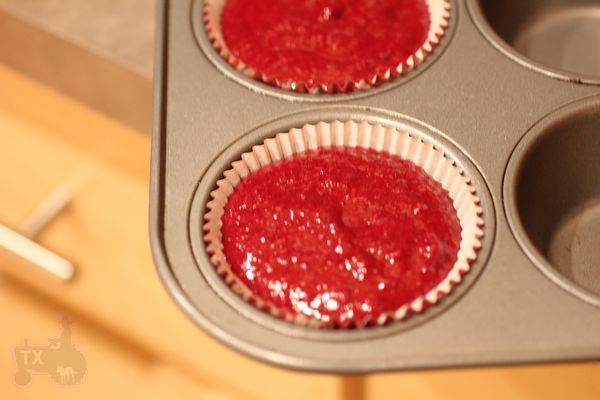 In order to keep the color red, a lot of lemon juice was used in this formula (to keep PH low), which means the cake itself is noticably sour. That's why icing is necessary for this cake - to balance out the acidity. I don't think its taste is authentically "red velvet", but if you want a red cake with no artificial coloring, then it's fills the bill. It's egg free too.