September 27, 2010 - 8:55am
36 hours+ sourdough baguette - everything I know in one bread
This baguette has many inspirations: the long cold autolyse from Anis, long cold bulkrise from Gosselin, SD instead of instant yeast from David's San Joaqin SD... With 12 hr autolyse, 24 hr cold rise, the process last at least 40 hours from start to finish, however, very little time is spent on real work, most of the time, I just have to wait and let time do its magic.
"Little hands-on work" does NOT equal to "easy to make", in fact, with the extra long process, there could be a lot of variations on how much to S&F, when to start and stop fermentation, etc, not to mention shaping and scoring continue to be a challenge at 75%+ hydration. With plenty of tweeking and adjusting, tthe end result is DELICIOUS: thin and crackling crust dark from all the caramalized sugar, airy and moist crumb, sweet and layered flavor - in the past 2 months, this is our weekend dinner of choice. I have made it at least once a week, sometimes twice a week.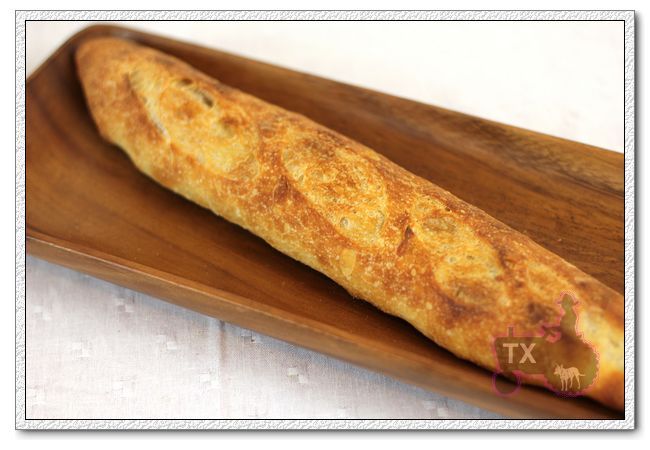 Right now, this is my favorite bagette to eat - and to make.
36hr+ SD baguette
100% hydration starter: 150g
flour: 425g (I usually use KA AP)
ice water: 300g (sometimes a tad more when I feel extra daring)
salt: 10g
1. mix flour and water into a lump of mass, cover and put in fridge for 12 hours. (let's say Thurs morning, takes <5 min)
2. add starter and salt to the dough, use hand to mix until roughly evenly distributed. Note that the 100% starter here has two purpose: it's levaining power to raise the bread, AND it's extra water acts as the "2nd hydration" step in the original Anis formula. To make it even better, the consistency of the starter is much closer to the dough than pure water, so it's easier to mix.
3. bulk rise at room temp (70 to 75F) for 2-3 hours until it grows about 1/3 in volume, S&F every half hour until enough strength has been developed. Put in fridge. (Thurs evening, 3 hours, with 15 min of hands-on work.)
4. 24 hours later, take out dough, if it has not doubled or nearly doubled, give it more time to rise at room temp. I usually have to give it about 1 to 2 hours, depending on temperature, which means the dough can probably be stored in the fridge for even longer than 24 hours.Do make sure it has a sufficient bulk rise, so the dough is strong enough; but don't let it go too long, the dough will be so bubbly that the shaping would be difficult - this is where you need to experiment with timing a lot.
5. divide and rest for 40min.
6. shape and proof for 30 to 50min, score, bake with steam at 460F for 25min. (about 2 to 4hours on Friday night)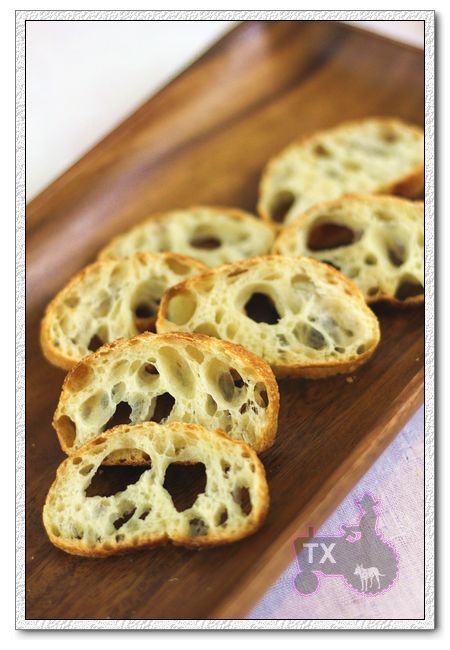 There is a lot of room here in term of how to arrange the bulk rise timing - more time before fridge, less during/after; OR more in the fridge; OR now that it's cooler at night, put the dough outside instead and skip fridge all together... The goal is to give the dough a long sufficient bulk rise, regardless how it's done. The key for me is to learn how the dough "feels" and "looks" when it's properly fermentated, so I know I've gotten to the finish line, using whatever fermentation schedule. Before I thought the most difficult part of making baguettes is the shaping, now I thihk it's in managing fermentation - even though I am really not doing anything in that step.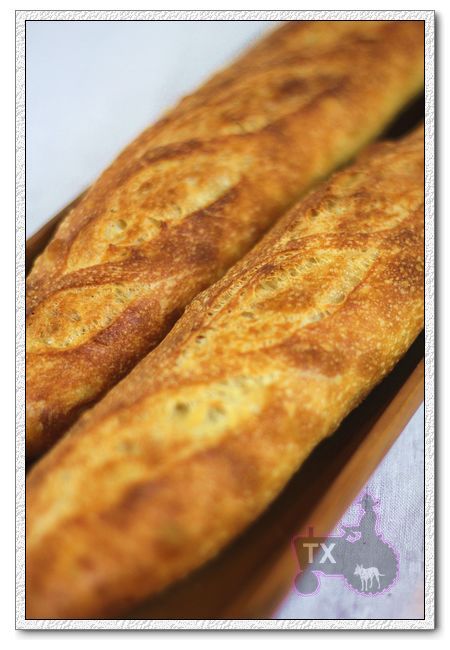 Since we love to eat it, I will conitnue to make this bread a lot, hopefully I will get better with scoring this wet dough! Right now, I am not even trying to get ears, just aim to have the cuts expand properly in the bake.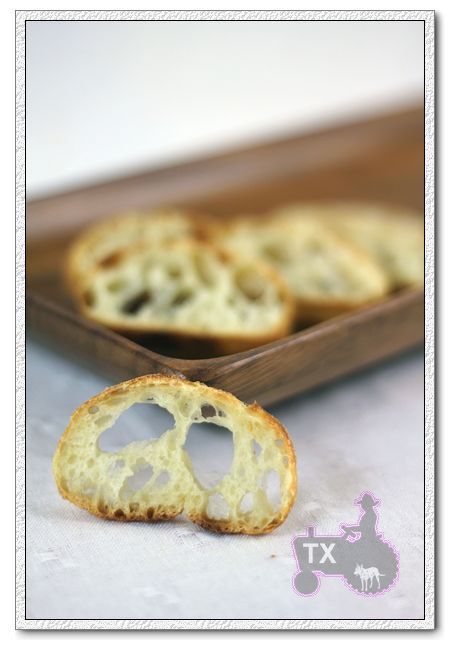 Sending this bread to Wild Yeast's YeastSpotting event.