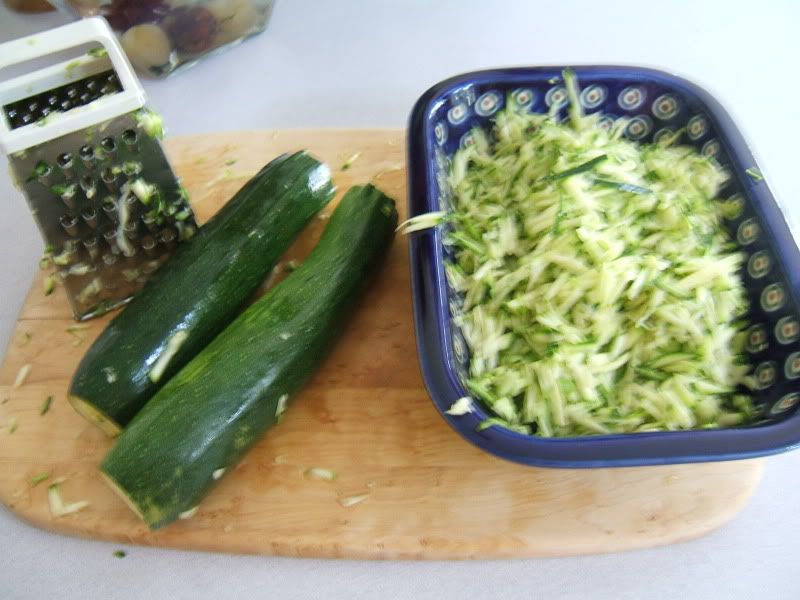 This morning after my spinning class I stopped by the local farmers market. While I was there I picked up some beautiful dark green zucchinis and immediately thought of the wonderful spicy taste of fresh zucchini bread. This recipe has been in my family for as long as I can remember - a family friend shared it with my mother ages ago. Hope you enjoy!
Zucchini Quick Bread
This Recipe will make two good sized loaves. I have often doubled the recipe to make four and find that the bread freezes well.
Preheat oven to 350.
Ingrediants:
3 Eggs
2 Cups Granulated Sugar
1 Cup Vegetable Oil
1 Tablespoon Vanilla
2 Cups (loosely packed, coarsely grated) Zucchini *
2 Cups Flour
2 Teaspoons Baking Soda
1/4 Teaspoon Baking Powder
1 Teaspoon Salt
1 Tablespoon Cinnamon
1 Teaspoon All-spice
1 Teaspoon Ground Cloves

Optional - 1 Cup Chopped Nuts
* Do not peel! The color of the bread will vary depending on the color of the zucchini. The darker the zucchini, the darker the color of the bread. Personally, I prefer a darker loaf.
1. In a large bowl, beat the eggs until frothy.
2. Add the sugar, vegetable oil and vanilla. Beat the mixture until think and lemon colored.
3. Stir in the fresh zucchini.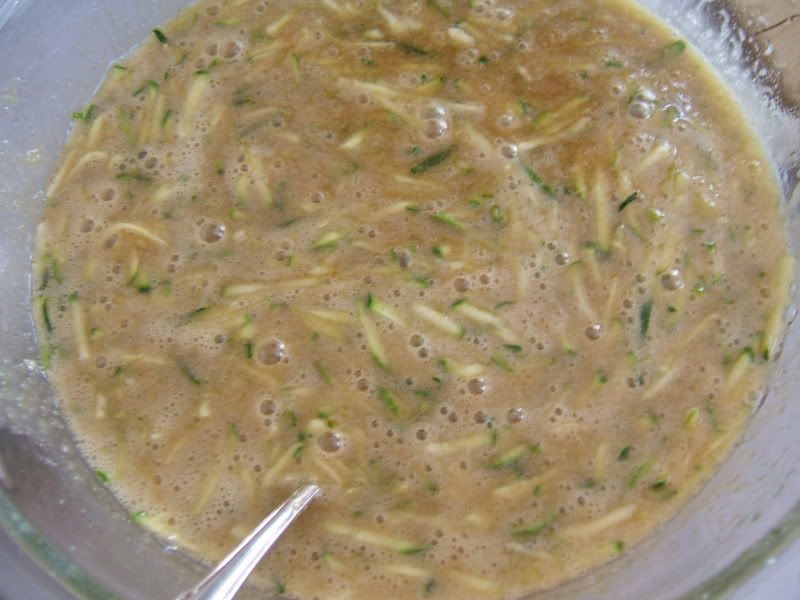 4. Sift together and add the flour, spices, salt, baking soda and baking powder. Generally, I tend to ignore the spice measurements and just dump them straight in. I love a strong spice flavor. When I make this bread, the dry ingredient mixture tends to be a light brown and very fragrant.
5. Add the sifted dry ingredients in two portions. Fold in the chopped nuts if desired.
6. Pour mixture into 2 oiled and floured loaf pans and bake for about one hour or until cake tester comes out clean. Cool in pans for 10 minutes.
7. Invert the pans onto a cooling rack and allow the loaves to gradually fall as they cool completely.